白岩・四方木不動滝 Shiraiwa/ Yomogi Fudotaki Falls
The Shiraiwa area is well know for it serene autumn beauty. The pure white rock face and deep red of autumn leaves contrast to form a picturesque scene.
Explore the untouched wilderness, deep within the bamboo and Japanese cedar forest. There visitors will find the 10m tall 8m wide Fudotaki Falls. If enough water flows over the cliff face, the falls split into two separate waterfalls.
The best time to take in this beautiful natural scene is during the early winter as the leaves begin to change.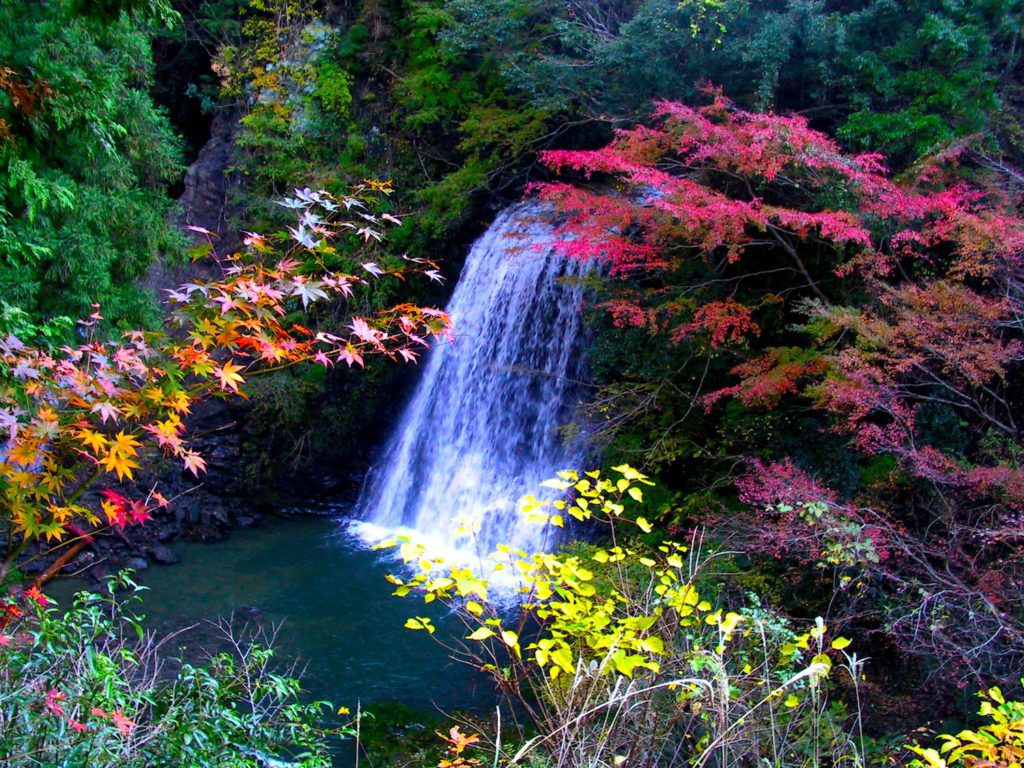 Best Time to See : Late November to Early December
address : Shiraiwa/ Yomogi Fudotaki Falls
access : From JR Sotobo Line Awa-Amatsu Station, take the bus bound Seicho to  "Shiraiwa Hashi"
See here for tourism information about the Awa-Amatsu Area. The rural fishing village is full of relaxing accommodations with open-air baths.