LOVE CHIBA
Recommend Travel
Make a Japanese Traditional Craft at Suzuki Dyed Goods
Maiwai was originally made as a type of traditional clothing worn formally by fisherman. During the Edo period, the clothing spread amongst fisherman as folk clothing, and it is said that this style of clothing originated from fishing villages in the southern half of the Boso Peninsula.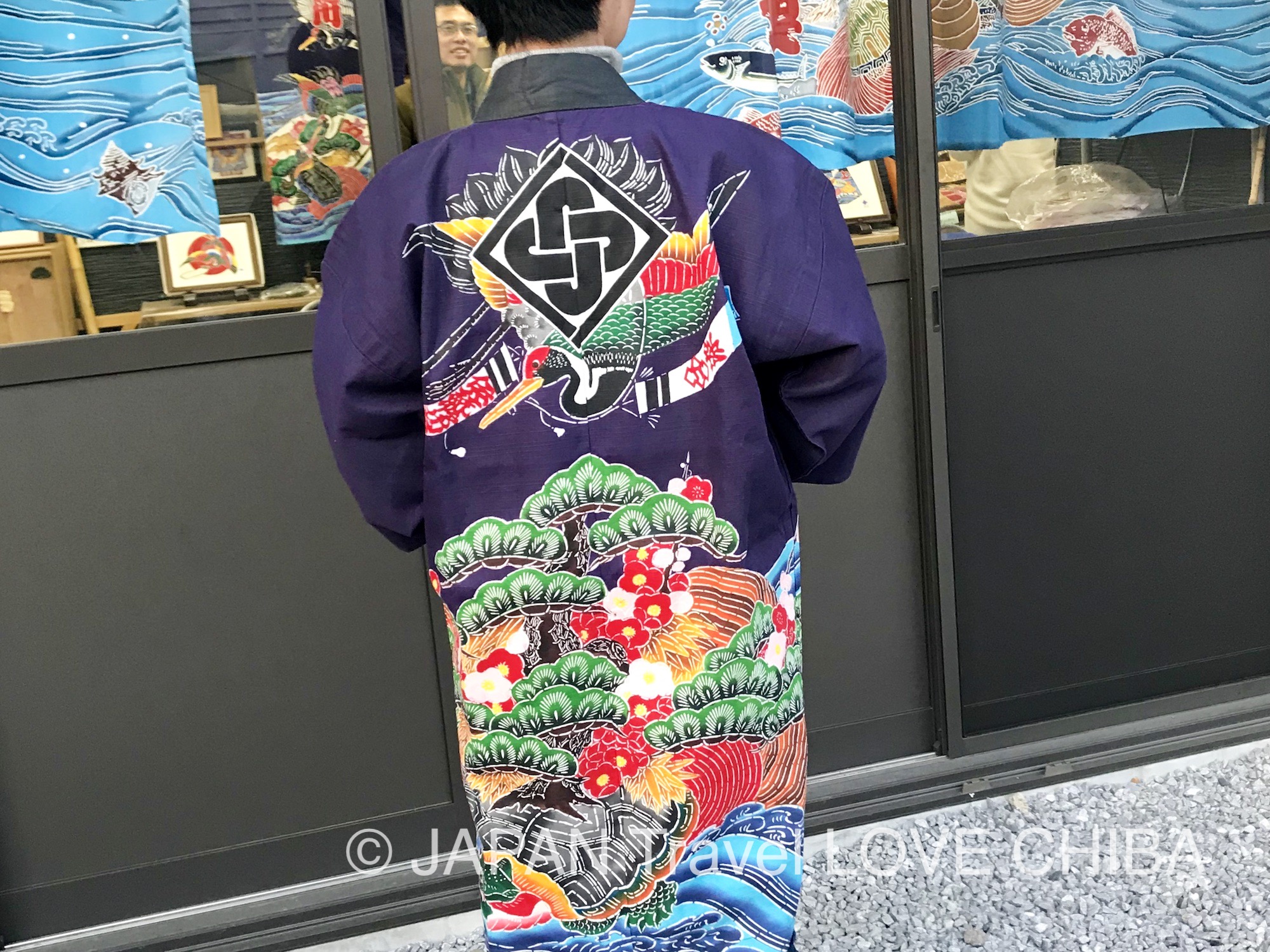 Here you can try dying your own Maiwai fabric. This picture is of a third generation artisan. Currently, he works with his son who is a 4th generation artisan who I heard spent some time in the U.S. before deciding to carry on the trade. At that time, he traveled to Monterey, California, which has friendly exchange with Kamogawa. There he was surprised to find a fishing banner designed by his father on display in a museum. That is when he decided he wanted to continue on his family's work. I highly recommend trying this traditional work that has been passed down for generations.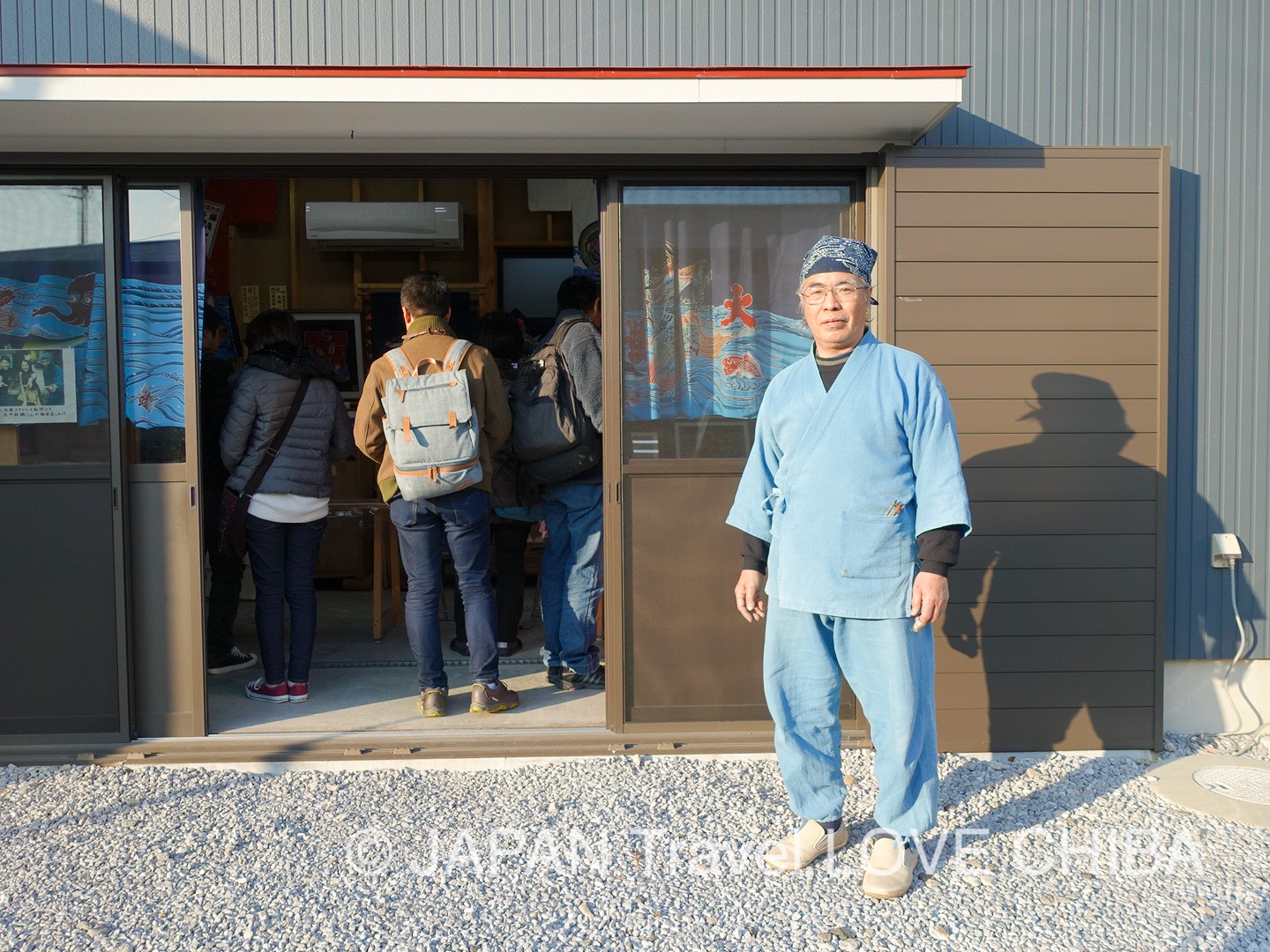 This time I tried coloring a Happi Coat. The most difficult part was trying to get the color gradient right, but the kind instruction was very helpful.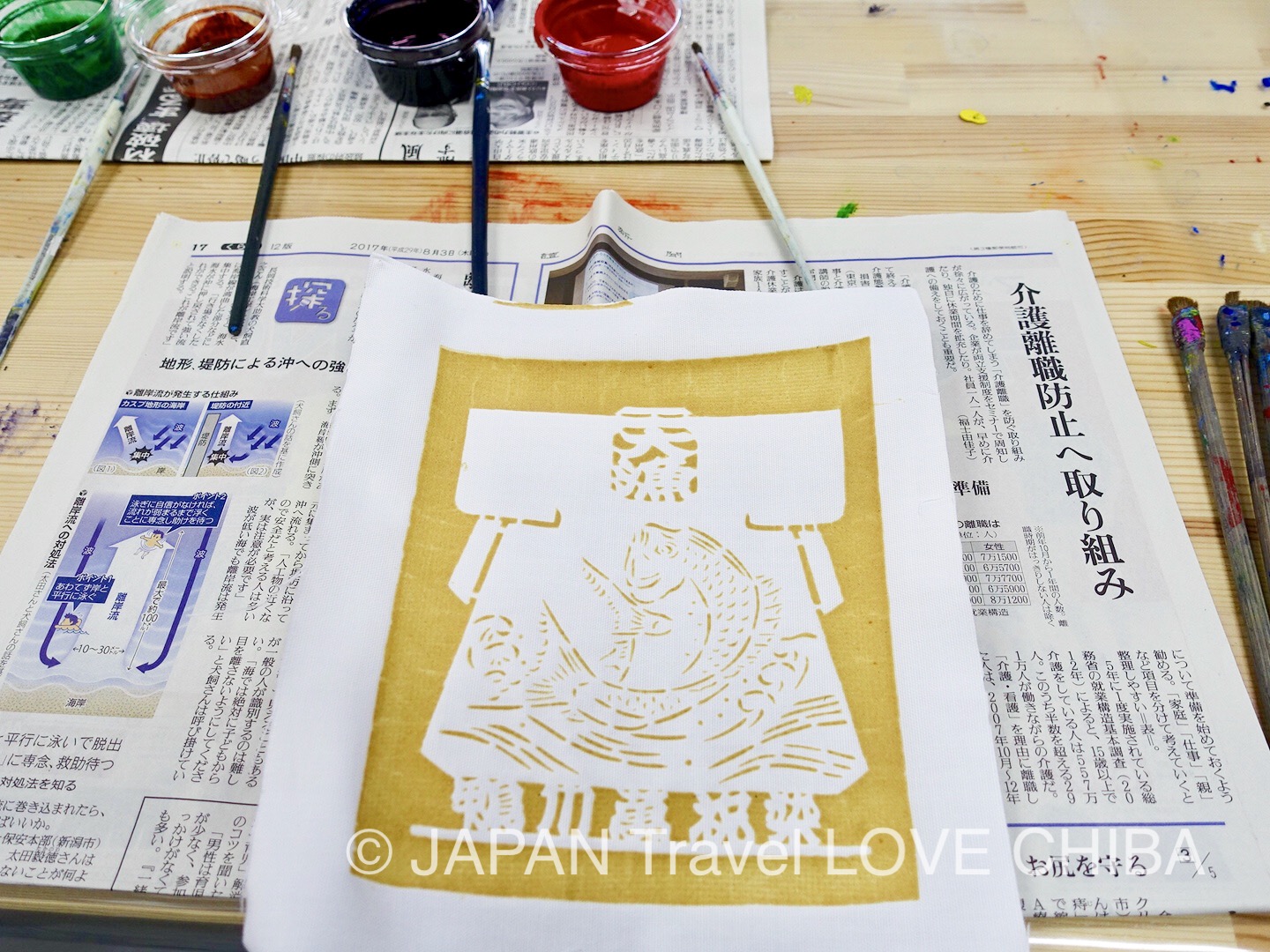 After adding color, the piece is dried and ready to take home. After two days, but within a week, soak the piece in water to remove the stencil.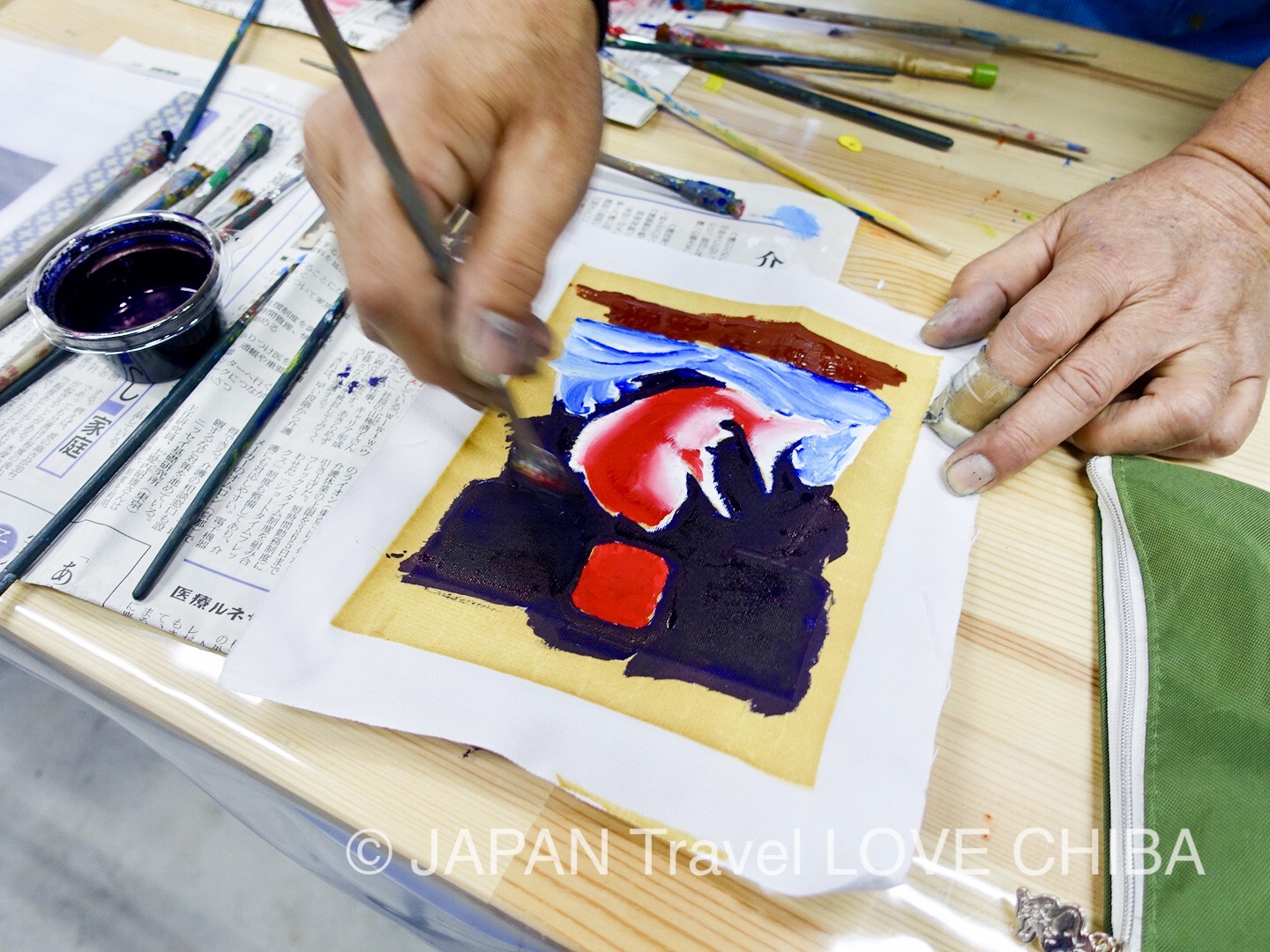 Here is how it looks after drying. Add it to a frame for a great decoration.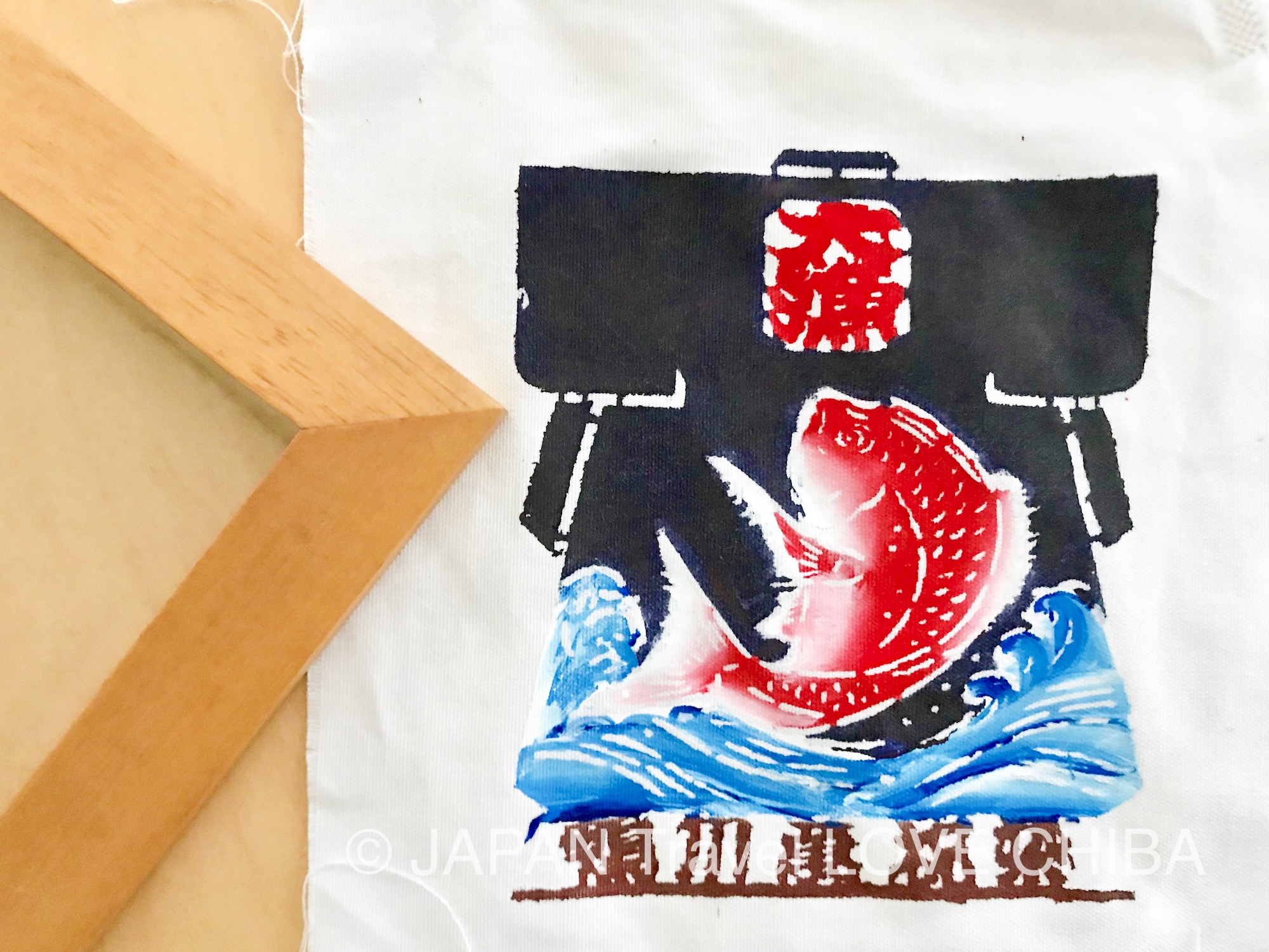 Suzuki Dyed Goods
Fabric Dyeing Experience: About 1 hr 30 min
Facebook: https://www.facebook.com/kamogawa.suzusen/
Reservations and Inquiries (English Assistance Available)
e-mail: suzusen@awa.or.jp
MAP
Closest landmarks

Information on this site is accurate as of its recording. Please be aware that changes may have occurred.