Tsutsumori Momiji Valley
The area is so well known for autumn leaves, it is referred to as "Momiji Valley." Deep in the mountains, visitors can take in the colorful panorama of red and gold Momiji and Japanese beech Trees.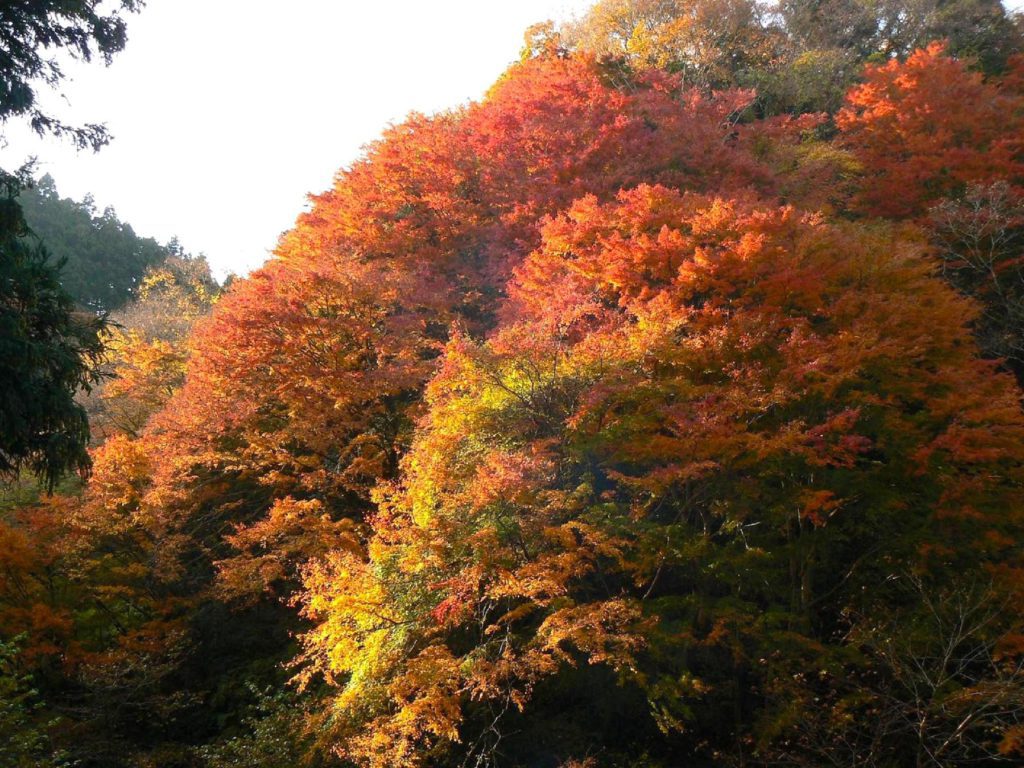 Best Time to See : Late November to Early December
Access : 10min by Satoyama GO (Temporary Bus) from Kominato Tetsudo Yoro Keikoku Station, or 25min by Isumi Tetsudo Kazusa Nakano Station (*Only in-service on weekends and holidays)

Awamata Falls
The pride of Yoro Keikoku Valley, Awamata Falls is also referred to as the Kazusa Yoro Falls. With a height of 30m and a length of 100m, you won't want to miss this natural wonder. Follow the trail to the base of the falls and take in the colors of the season along the way. The brilliant colors of Japanese Momiji trees and a variety of oak paint the valley in a scene that is unique to autumn.
Best Time to See : Late November to Early December
Access : 15min bus ride from Kominato Tetsudo Yoro Keikoku Station, or Isumi Tetsudo Kazusa Nakano Station