LOVE CHIBA
Recommend Travel
Chiba Prefecture, home to Narita Airport, has a temperate climate with ample access to the ocean, mountain scenery, and nature. The area is also overflowing with local cuisine and exquisite seafood.
With easy access from the Tokyo Aqualine, Chiba is a popular tourist location for drives and daytrips.
This time we would like to introduce our travels around the southern half of the Boso Peninsula.
Made Popular Abroad through SNS, the Noumizo Waterfall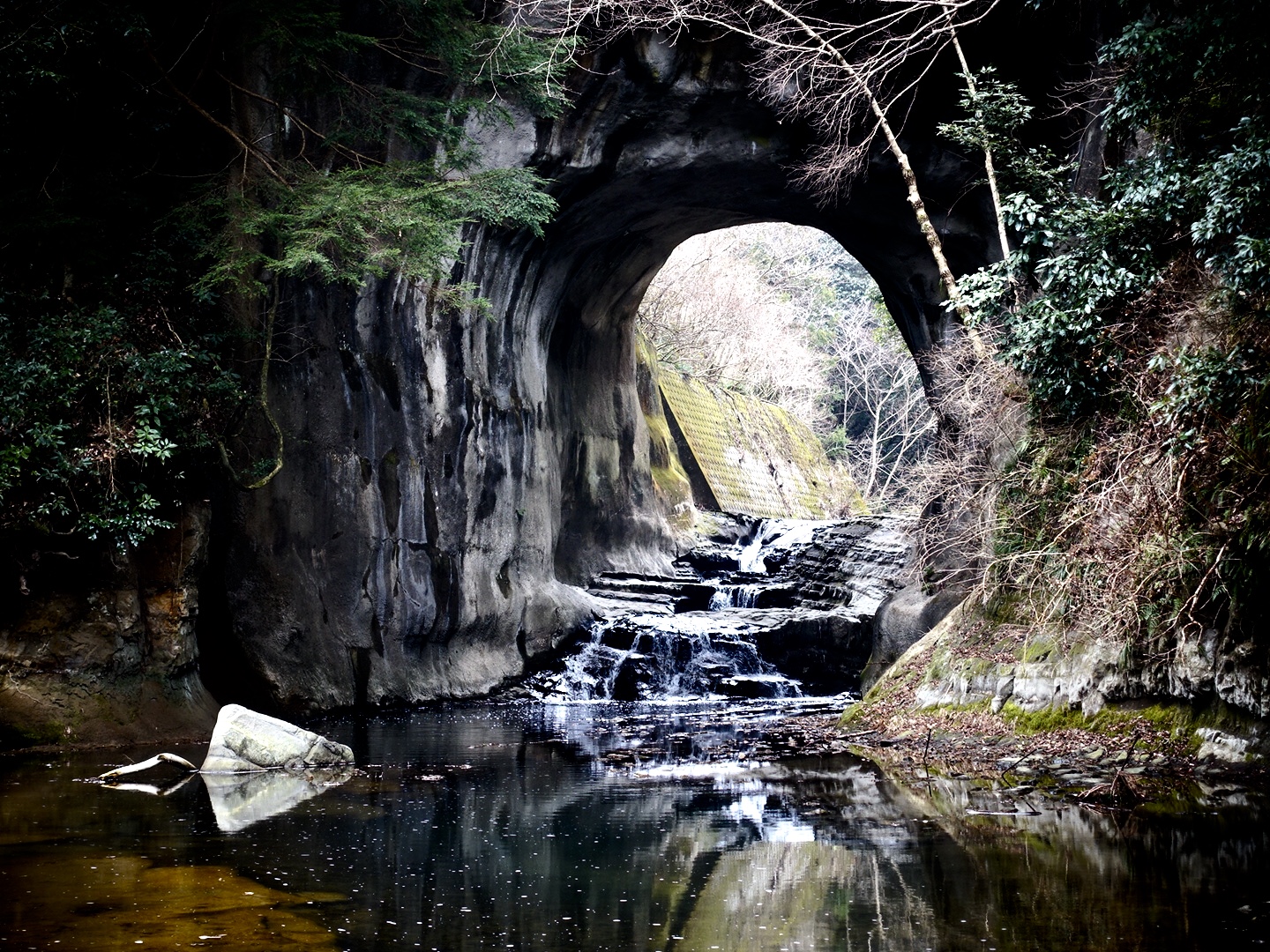 Located a short distance before entering Kamogawa City is the Noumizo Waterwall. A popular spot for taking "Mysterious Natural Photographs." The promotional power of SNS is truly amazing. 
At the Shimizu Keiryu Square, the boardwalk also offers great views of the fall foliage.
*As of 2/23 the boardwalk is under construction
Shimizu Keiryu Square (Noumizo Waterfall/ Kameiwa Caves)
Hours: All Day
Admission: Free
Parking: Available (26 spaces, 2 bus spaces)/ Free
Map
Impressive Force of the Killer Whales at Kamogawa SeaWorld!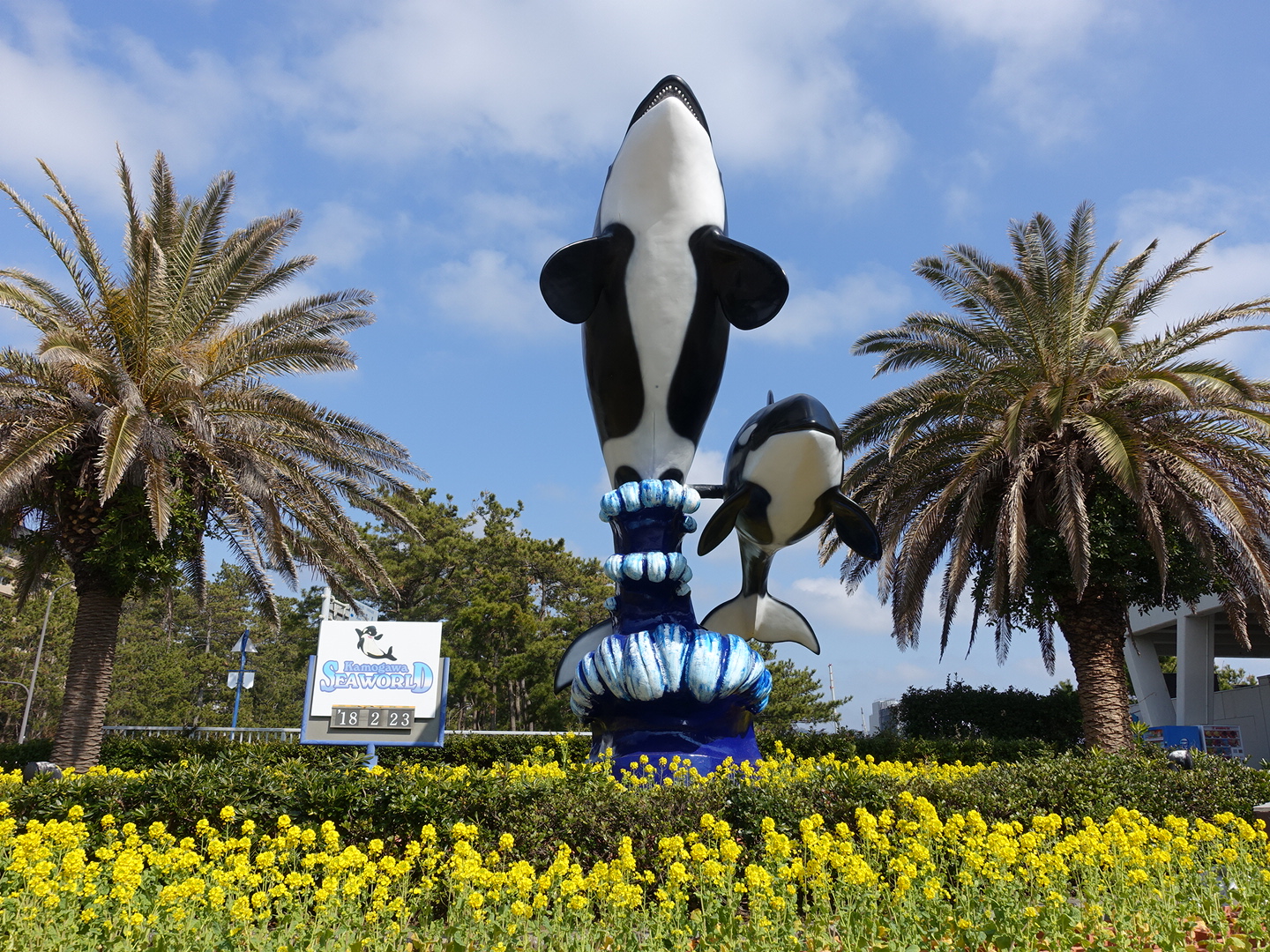 The aquarium theme park Kamogawa SeaWorld, opened in October 1970 with the concept of being a place to interact with the world of the Ocean. Through interactions with marine life, guest can experience the wonder and importance of life as well as enjoy learning about the natural world and marine animals that live there.
Impressive Killer Whale Performance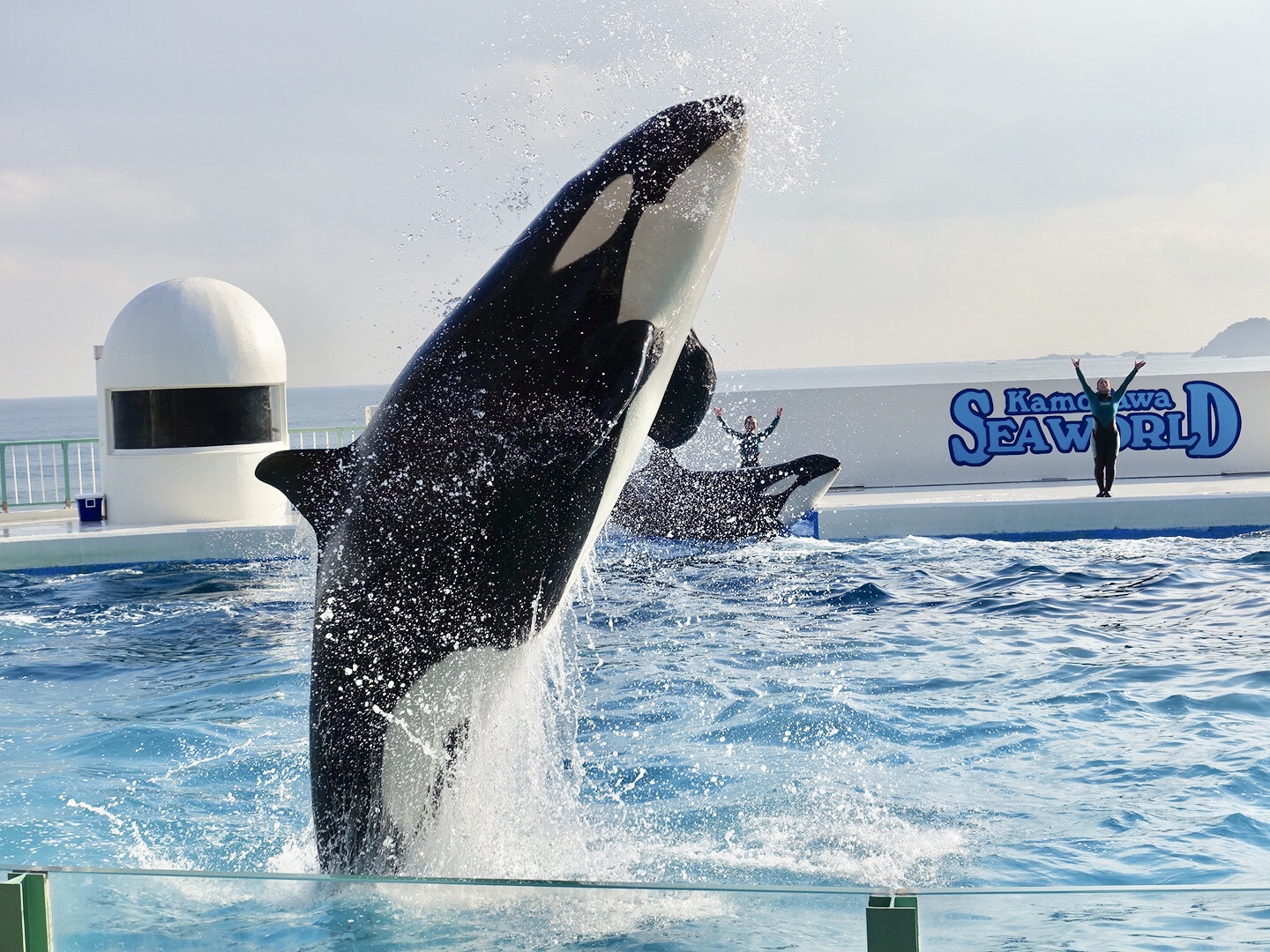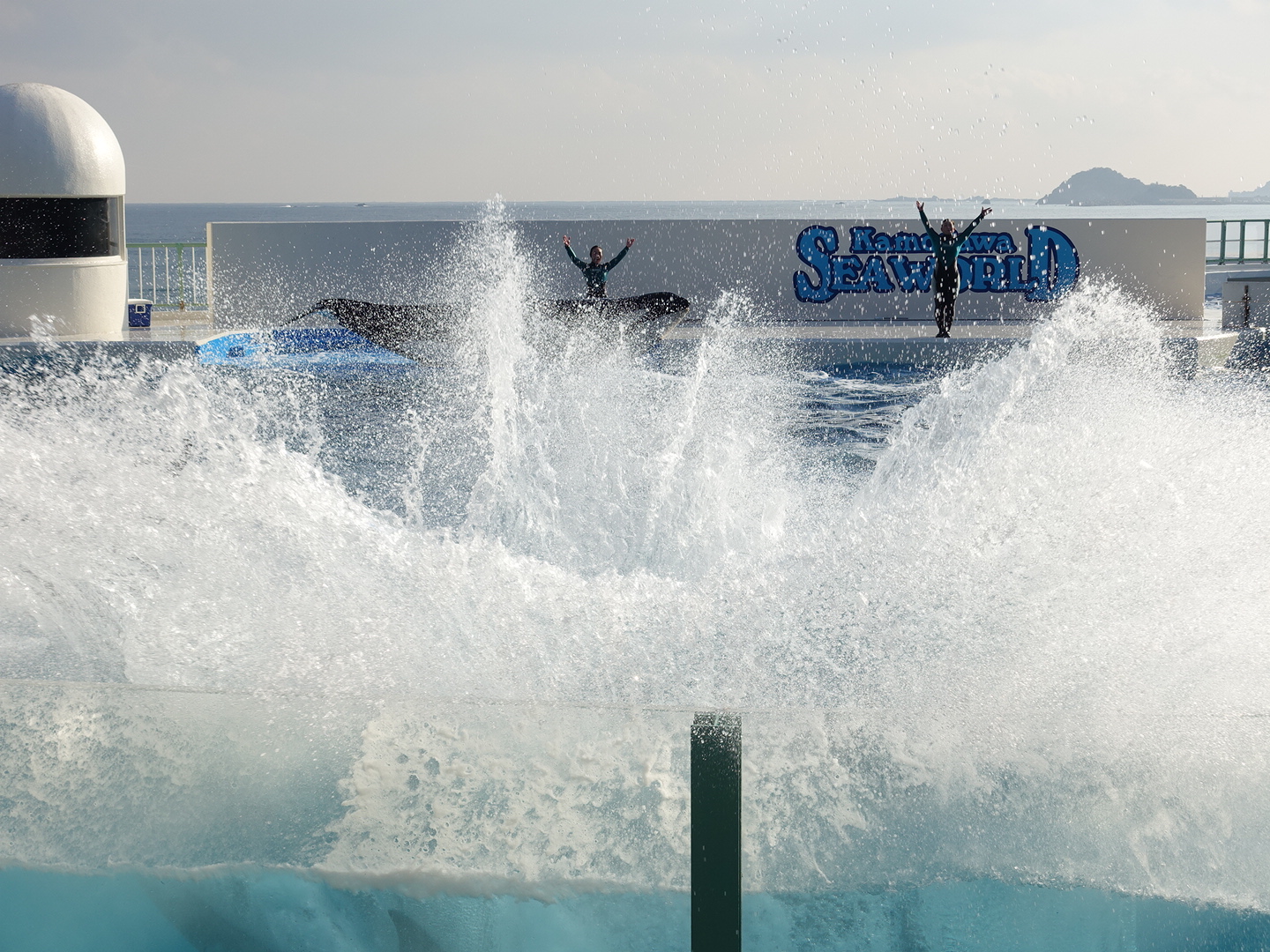 It is a performance in perfect coordination with the whale trainers. Visitors sitting close to the tank get ready to be splashed as the killer whales display their awesome power. Raincoats are available for purchase before the show.  
http://www.kamogawa-seaworld.jp/english/aquarium/program/orca.html(ENG)
*Performance contents and times may change based on weather or animal conditions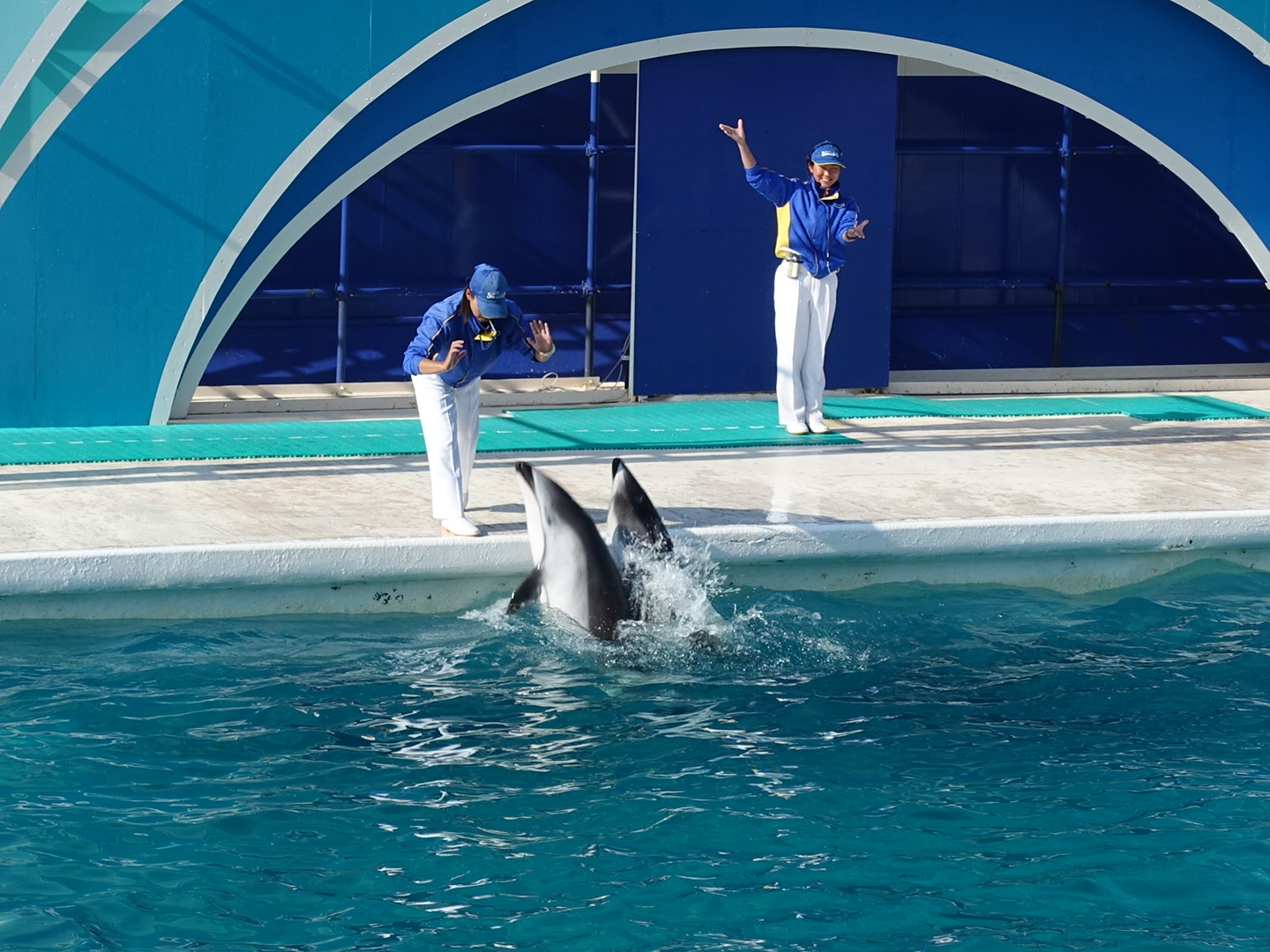 Afterwards, check out the shows by the dolphins and sea lions.
Performance Schedule
http://www.kamogawa-seaworld.jp/english/aquarium/program/(ENG)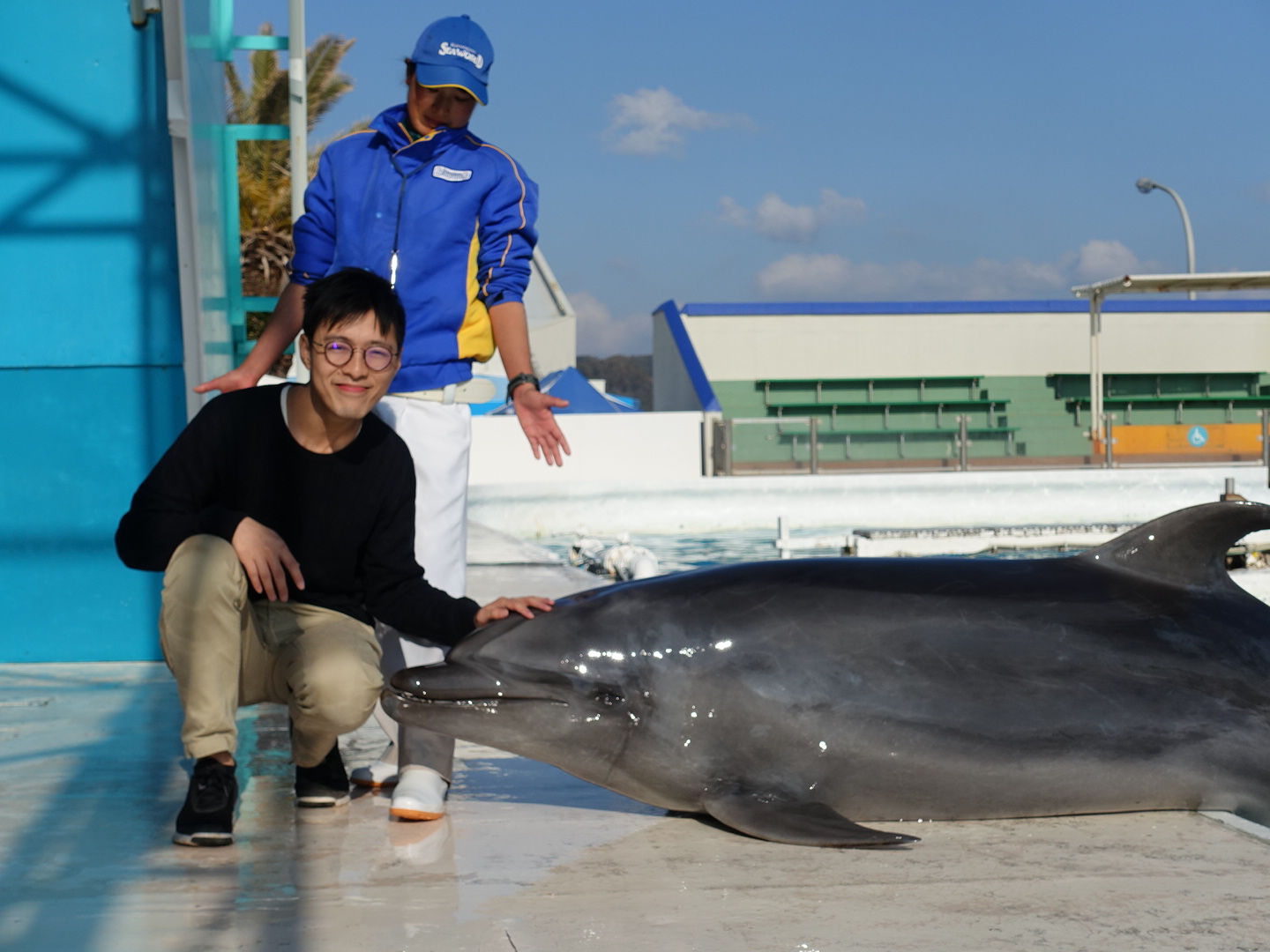 Following the shows by the dolphins and sea lions, you can get photos with the animals (separate admission fee). Tickets are available for purchase from staff before the show.
The photos are a great way to commemorate the visit, so do not miss this chance to get pictures with the adorable sea life! Pictures with the dolphins are 600 JPY; the staff will take photos with a single camera provided by the guest.
Enjoy a meal while watching the Whales!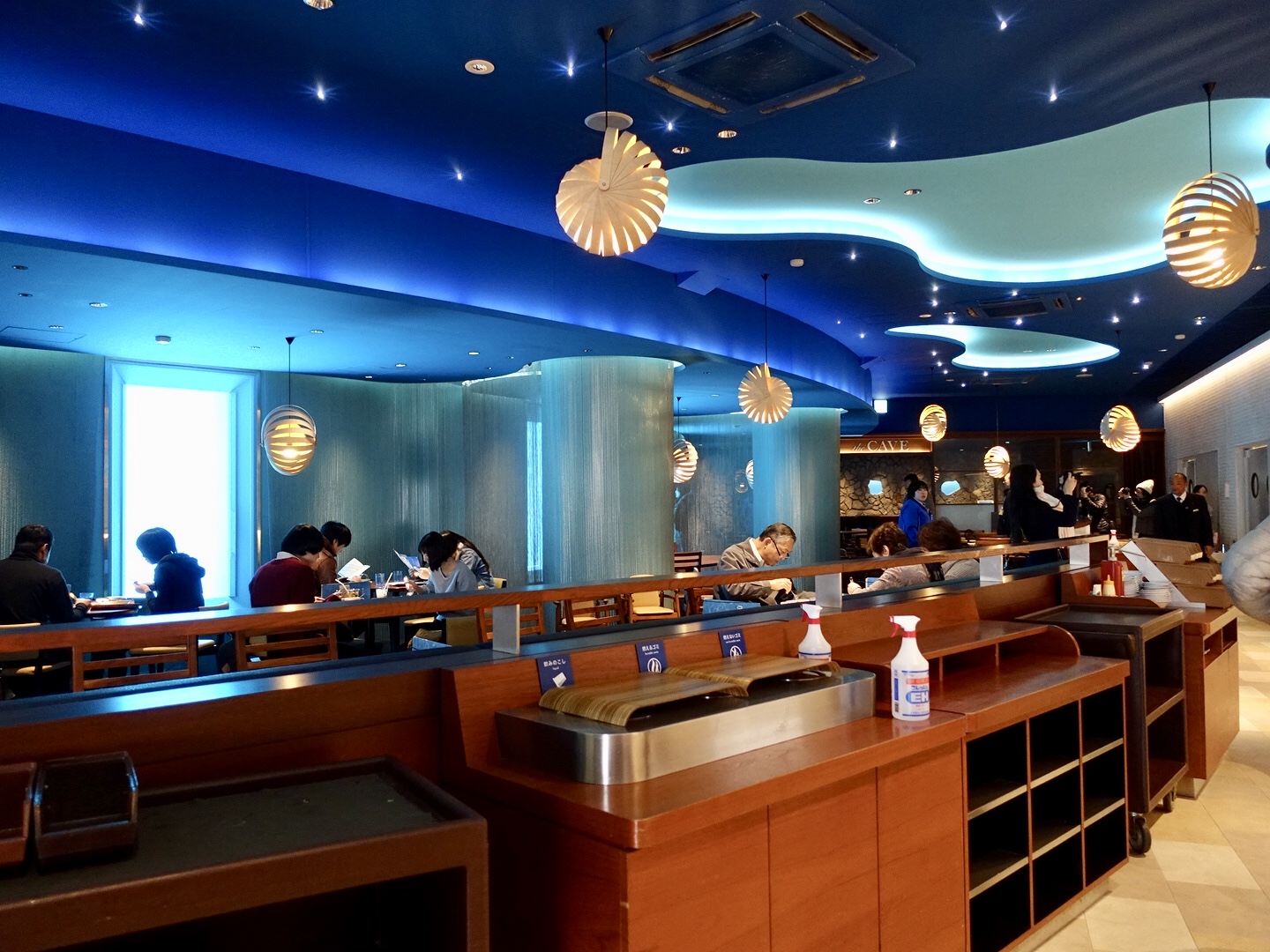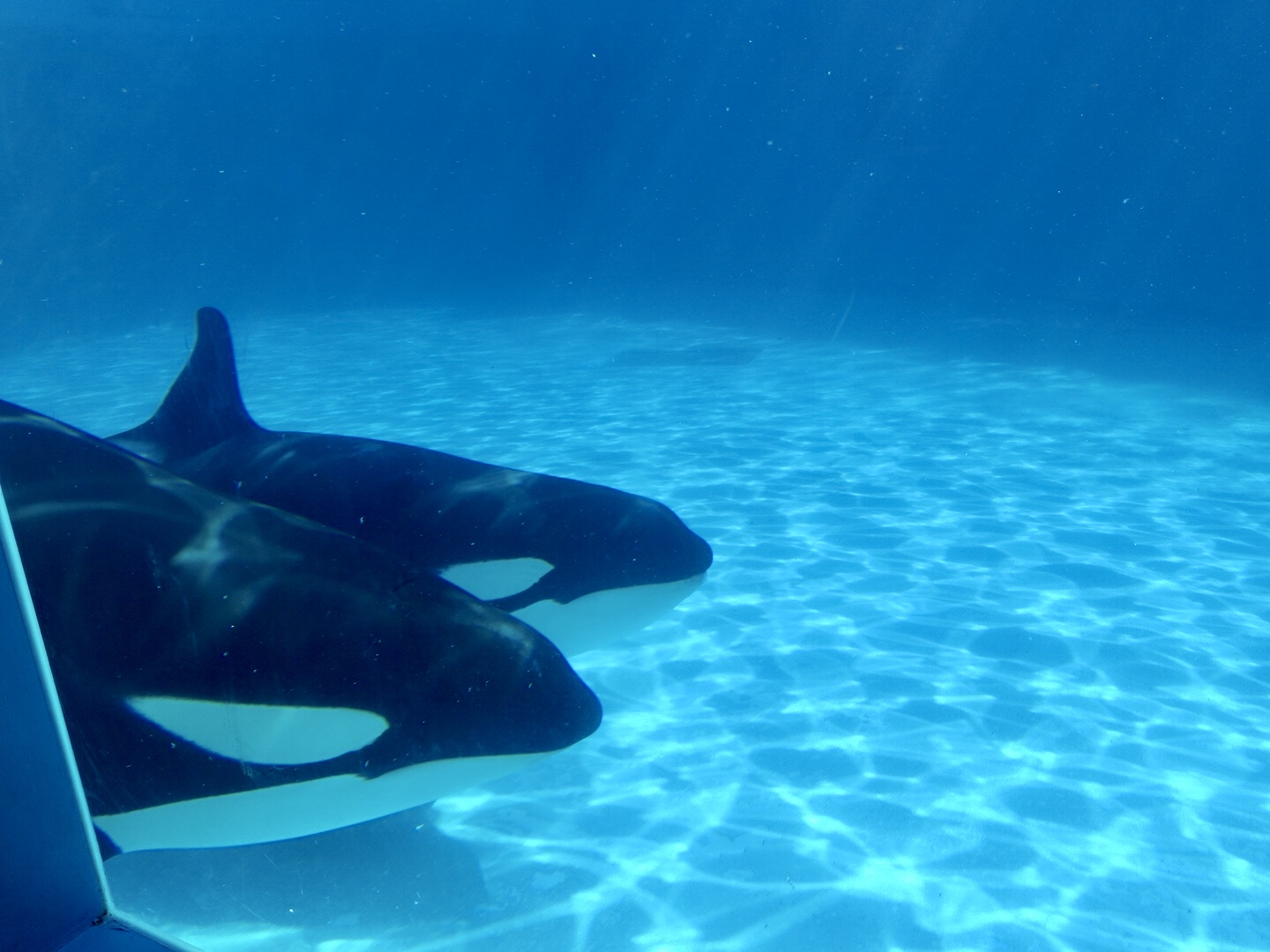 Restaurant Ocean is the only restaurant in Japan where you can enjoy your meal while watching the killer whales. Adults too can admire the elegance of the swimming killer whale, as well as sample a diverse set of cuisine.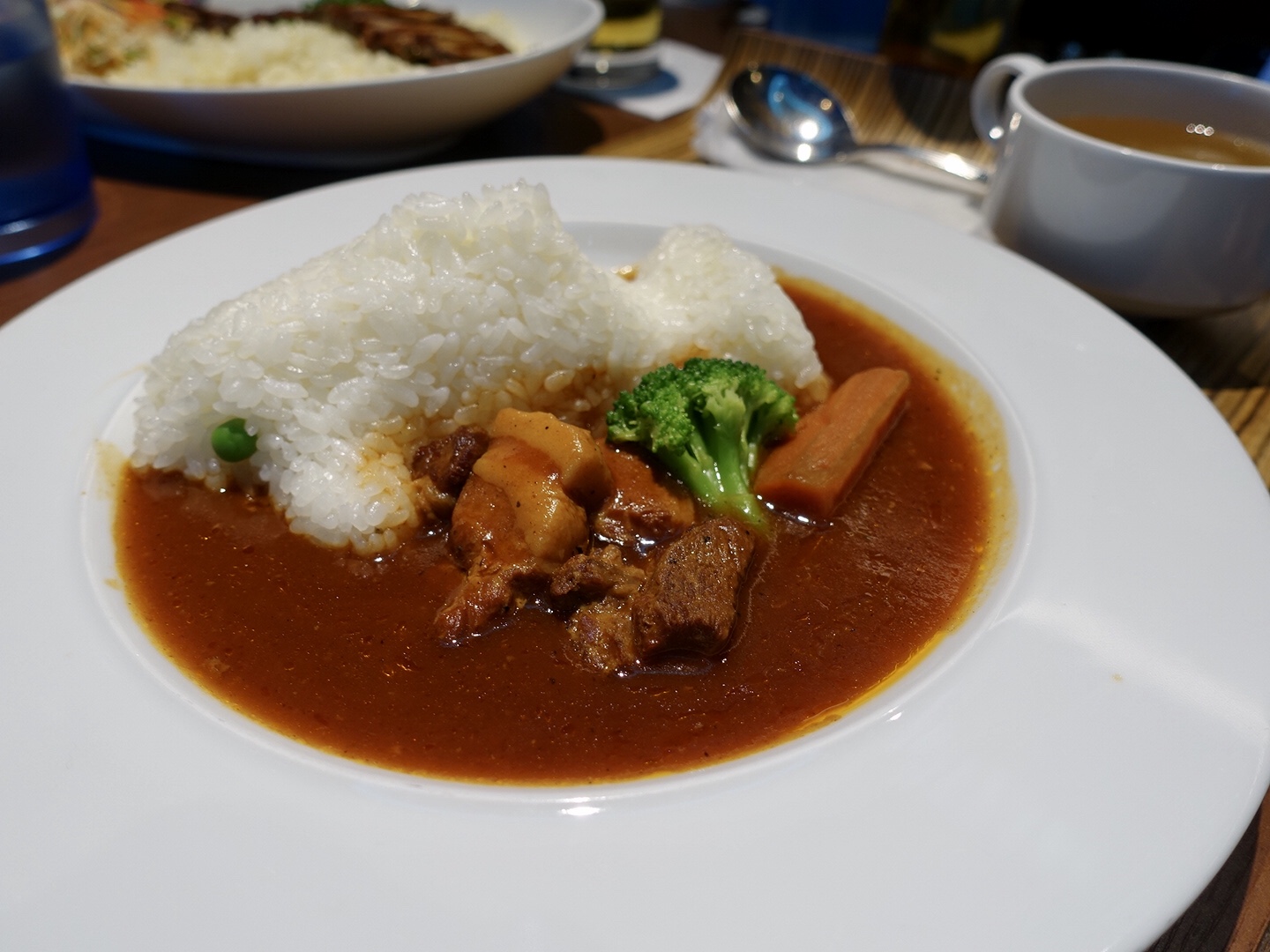 Demi-glace Pork with Killer whale Rice and Soup 1,300 JPY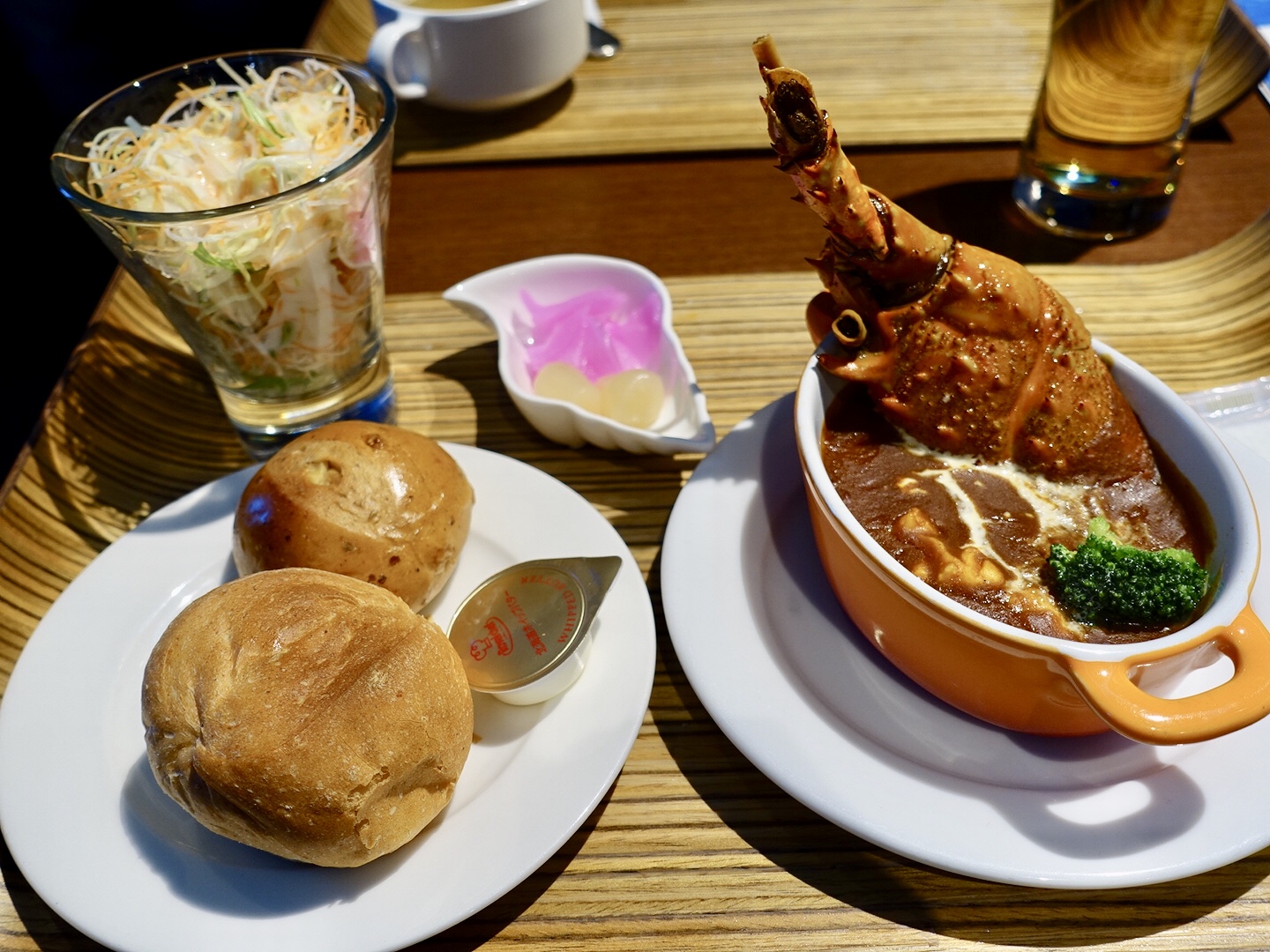 "BOSO" Issei Ebi Lobster Curry (Includes Rice or Bread, and Salad) 2,060 JPY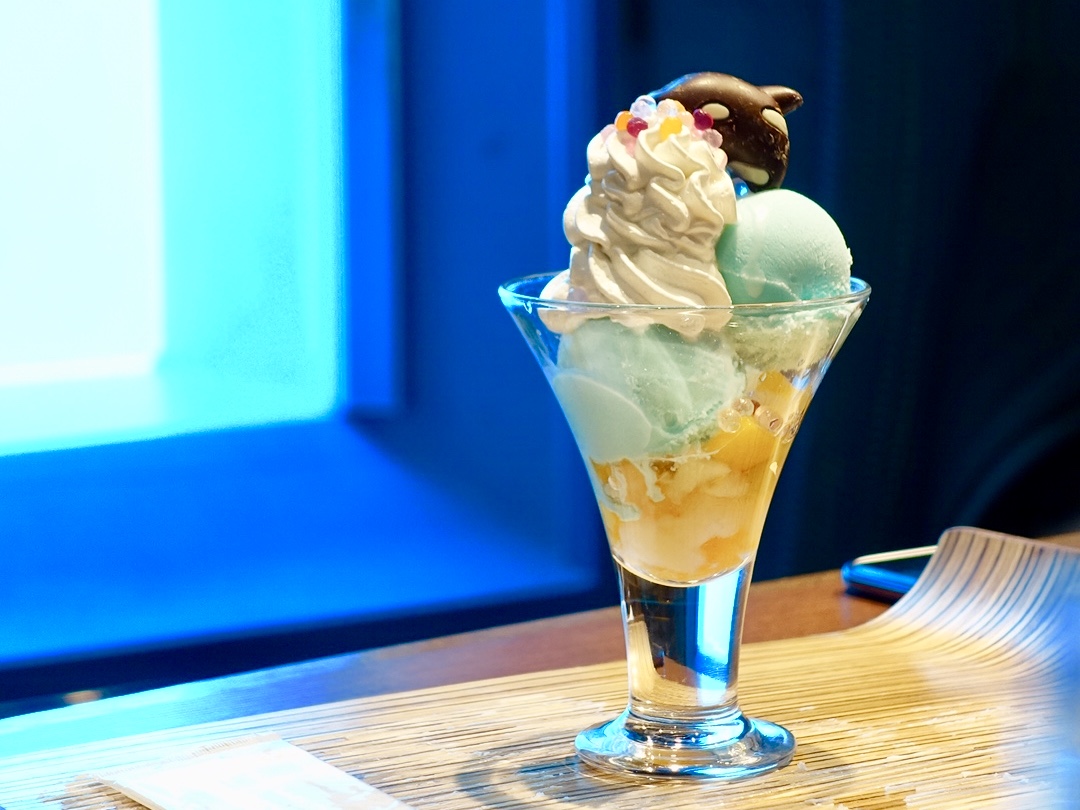 Ocean Parfait 620 JPY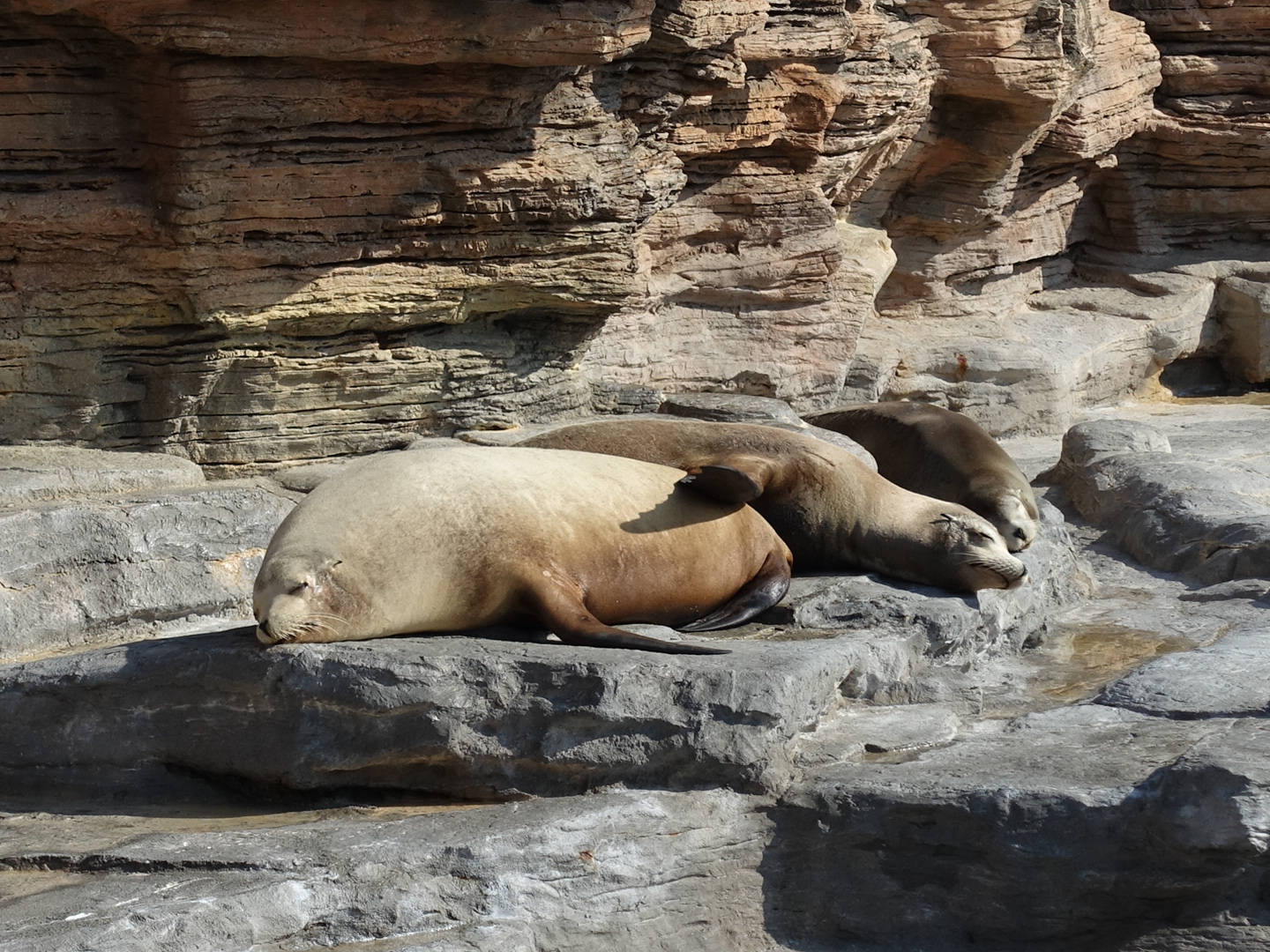 Also, do not miss meeting the sea turtles, fish, penguins, and more.
Kamogawa SeaWorld
Hours: Show times may change, please see homepage for details
http://www.kamogawa-seaworld.jp/english/guide/ (ENG)
Admission: Adults 2800 JPY Ages 4 through Middle School 1400 JPY
Parking: Available 1000 JPY per car (1 Day)
Access: http://www.kamogawa-seaworld.jp/english/guide/access/(ENG)
MAP
Make a Japanese Traditional Craft at Suzuki Dyed Goods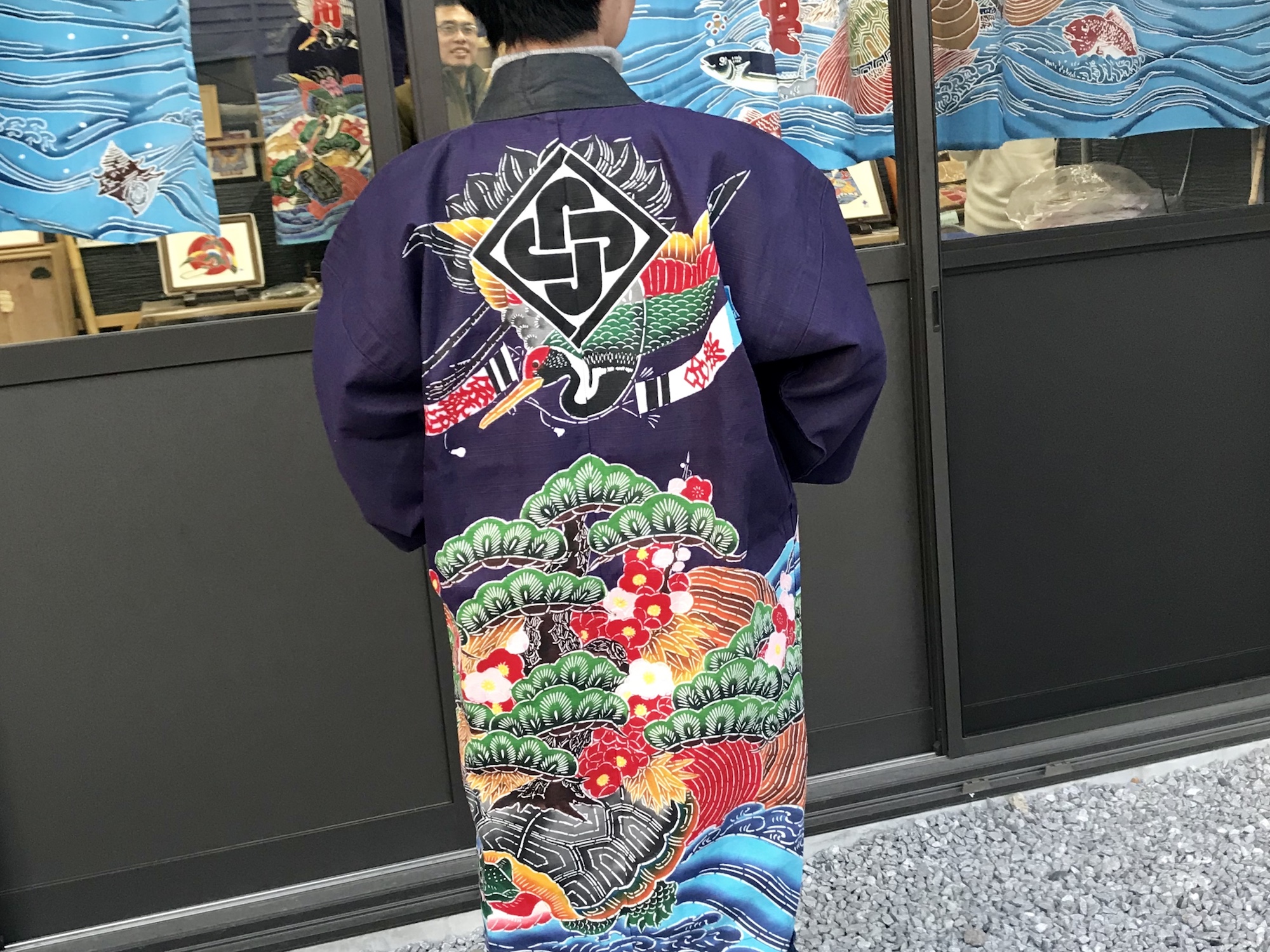 Maiwai was originally made as a type of traditional clothing worn formally by fisherman. During the Edo period, the clothing spread amongst fisherman as folk clothing, and it is said that this style of clothing originated from fishing villages in the southern half of the Boso Peninsula.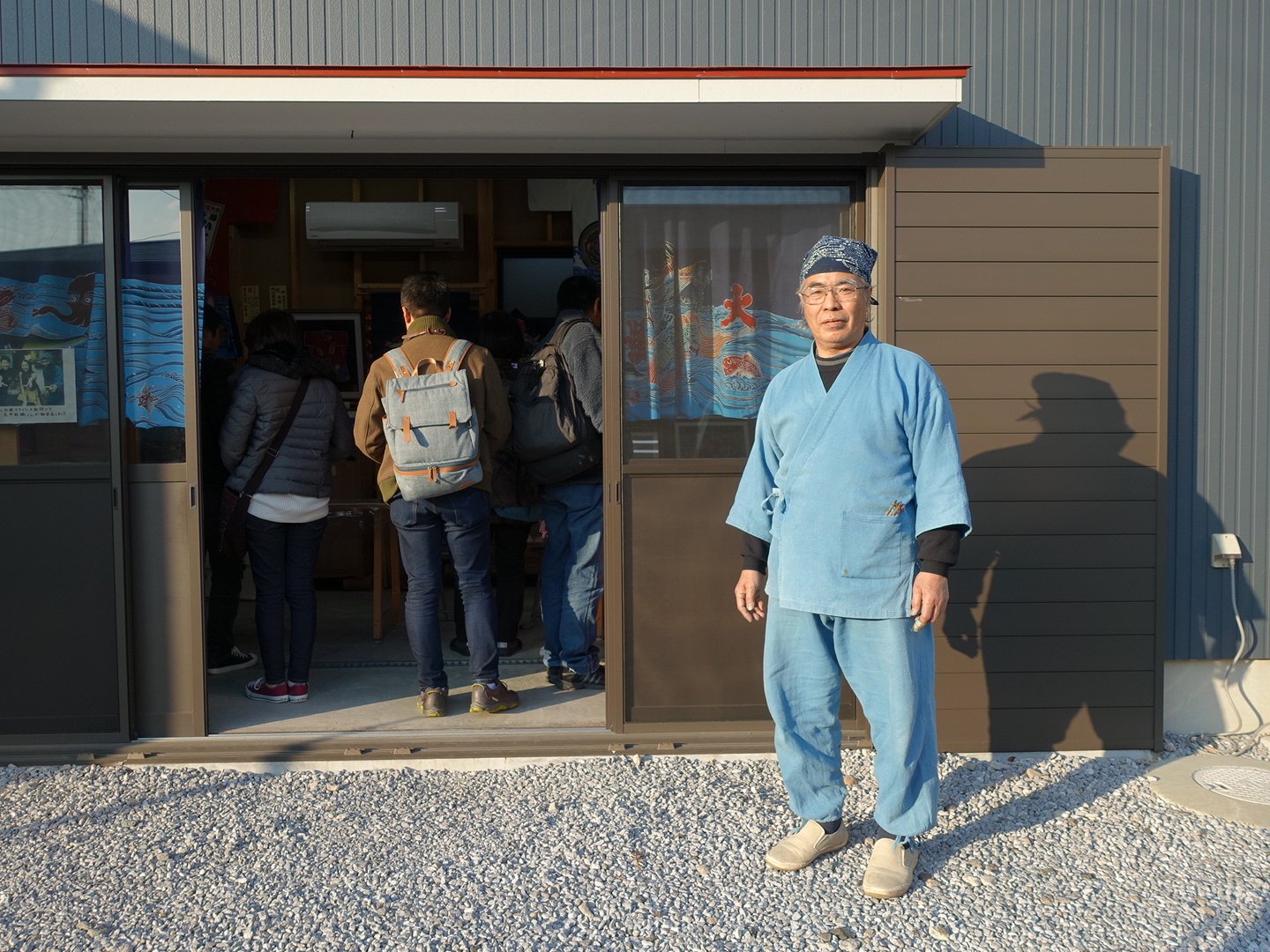 Here you can try dying your own Maiwai fabric. This picture is of a third generation artisan. Currently, he works with his son who is a 4th generation artisan who I heard spent some time in the U.S. before deciding to carry on the trade. At that time, he traveled to Monterey, California, which has friendly exchange with Kamogawa. There he was surprised to find a fishing banner designed by his father on display in a museum. That is when he decided he wanted to continue on his family's work. I highly recommend trying this traditional work that has been passed down for generations.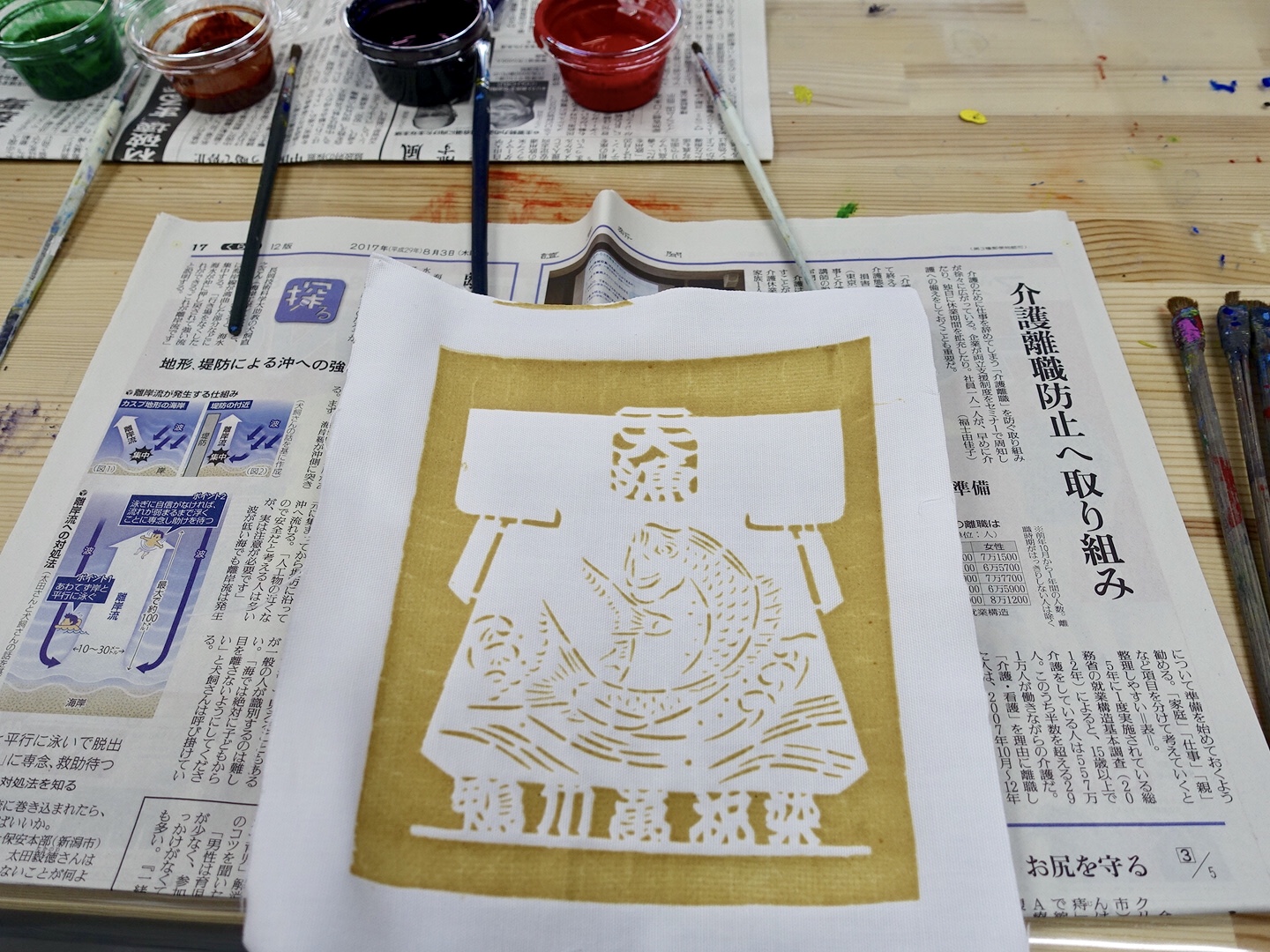 This time I tried coloring a Happi Coat. The most difficult part was trying to get the color gradient right, but the kind instruction was very helpful.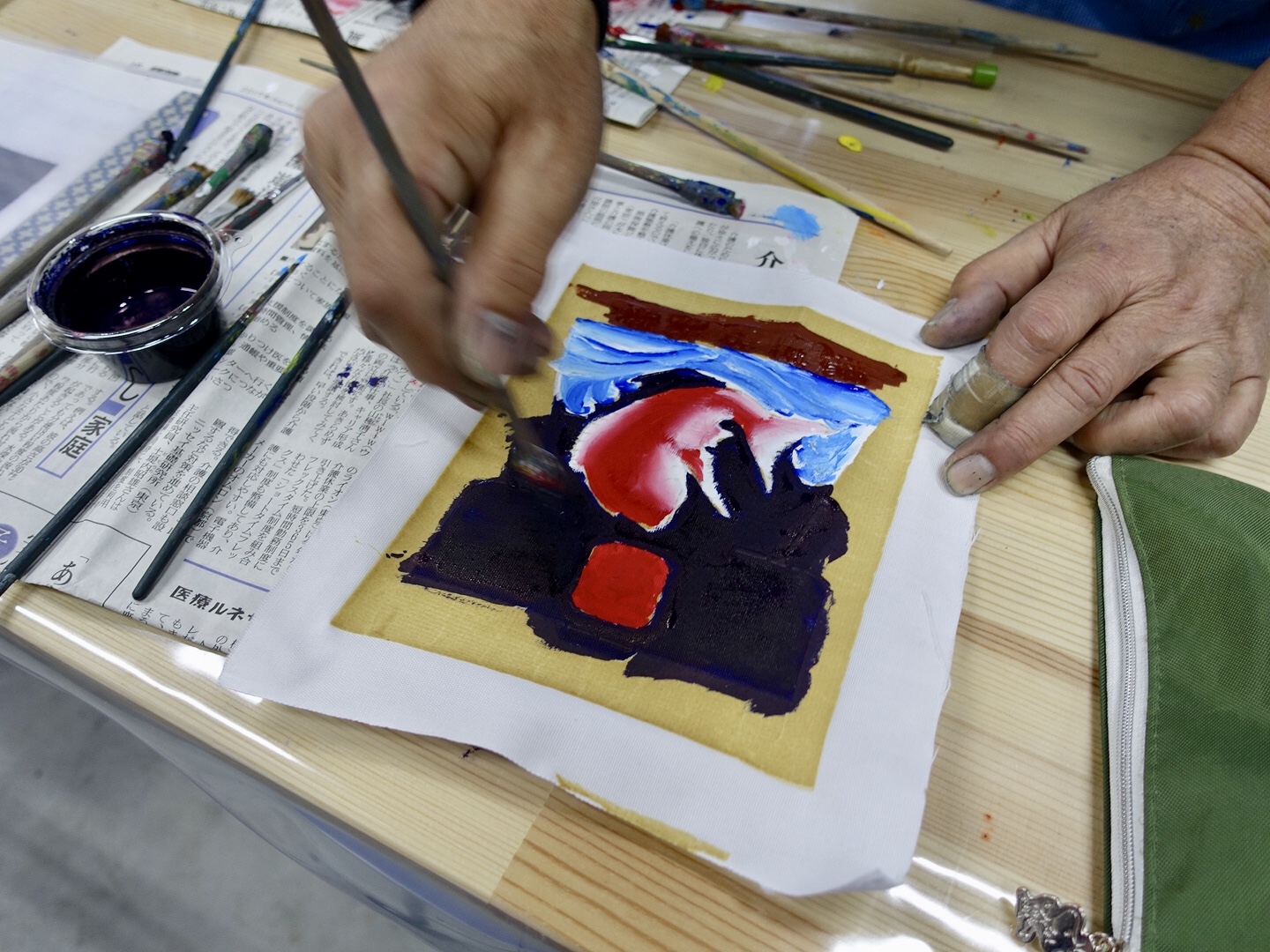 After adding color, the piece is dried and ready to take home. After two days, but within a week, soak the piece in water to remove the stencil.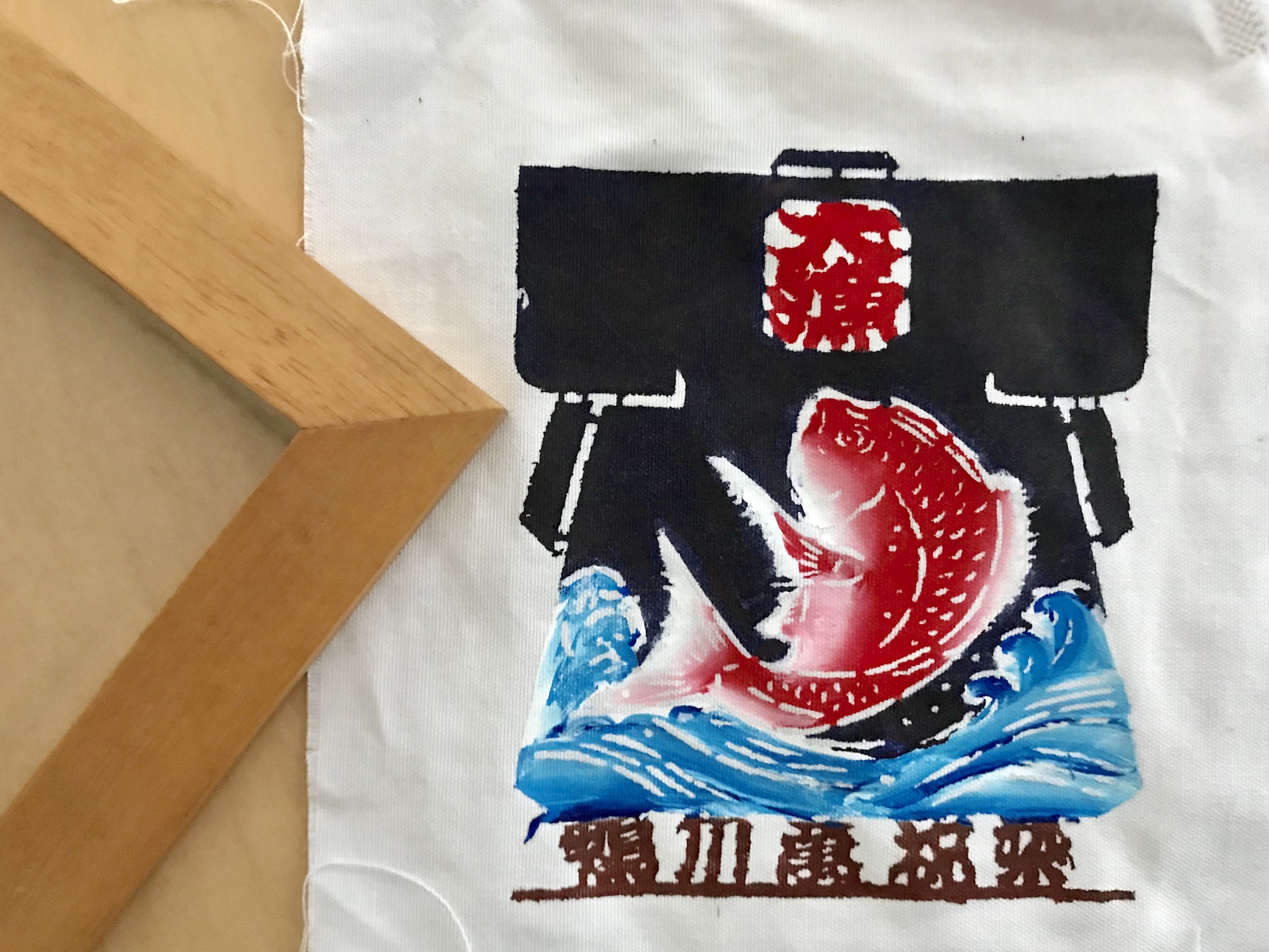 Here is how it looks after drying. Add it to a frame for a great decoration.
Suzuki Dyed Goods
Fabric Dyeing Experience: About 1 hr 30 min
Facebook: https://www.facebook.com/kamogawa.suzusen/
Reservations and Inquiries (English Assistance Available)
e-mail: suzusen@awa.or.jp
MAP
~This is the end of day one.~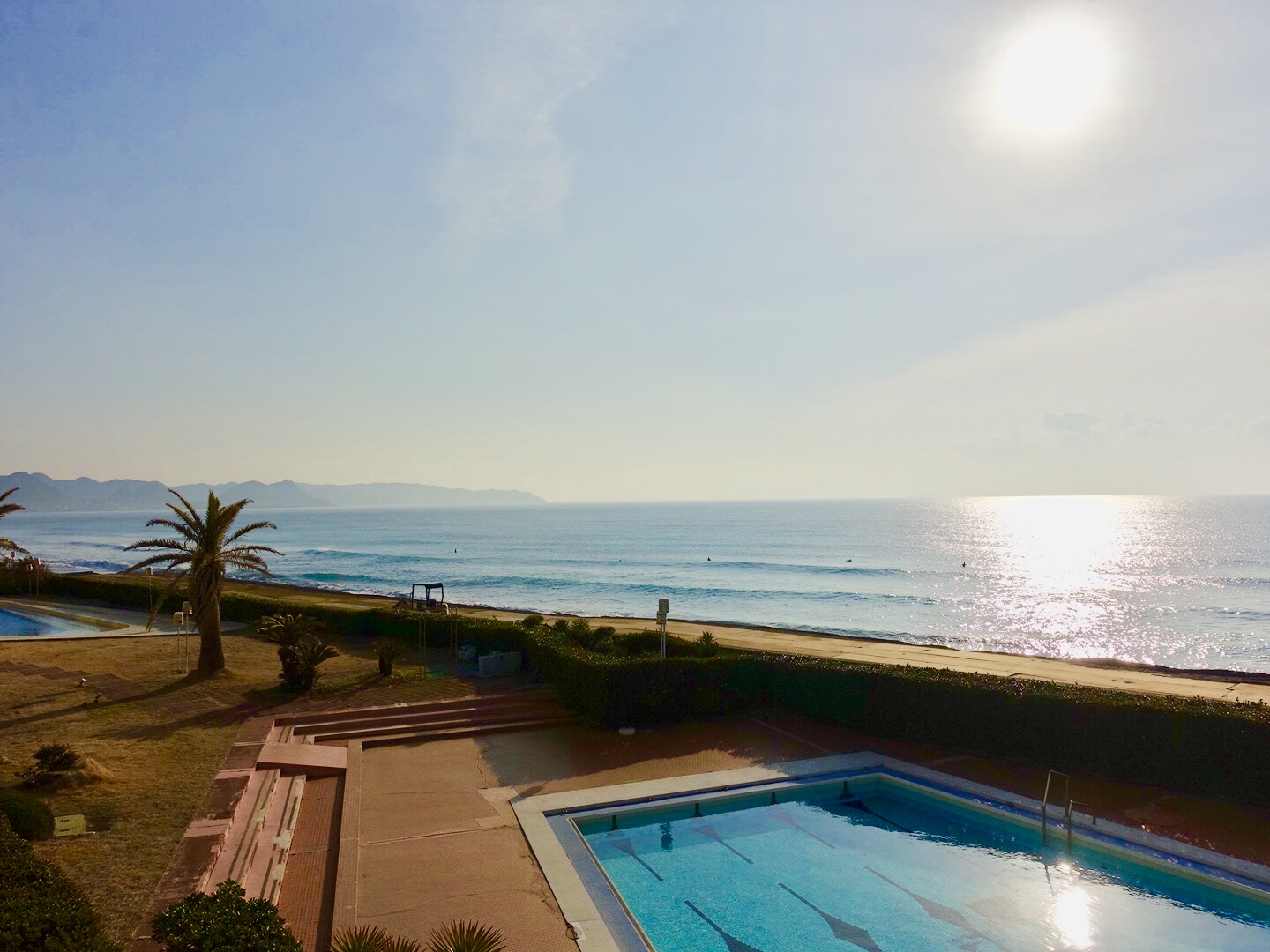 For the evening, I suggest staying somewhere in the Kamogawa or Tateyama Area. There are many rooms with ocean views and large baths available for rent.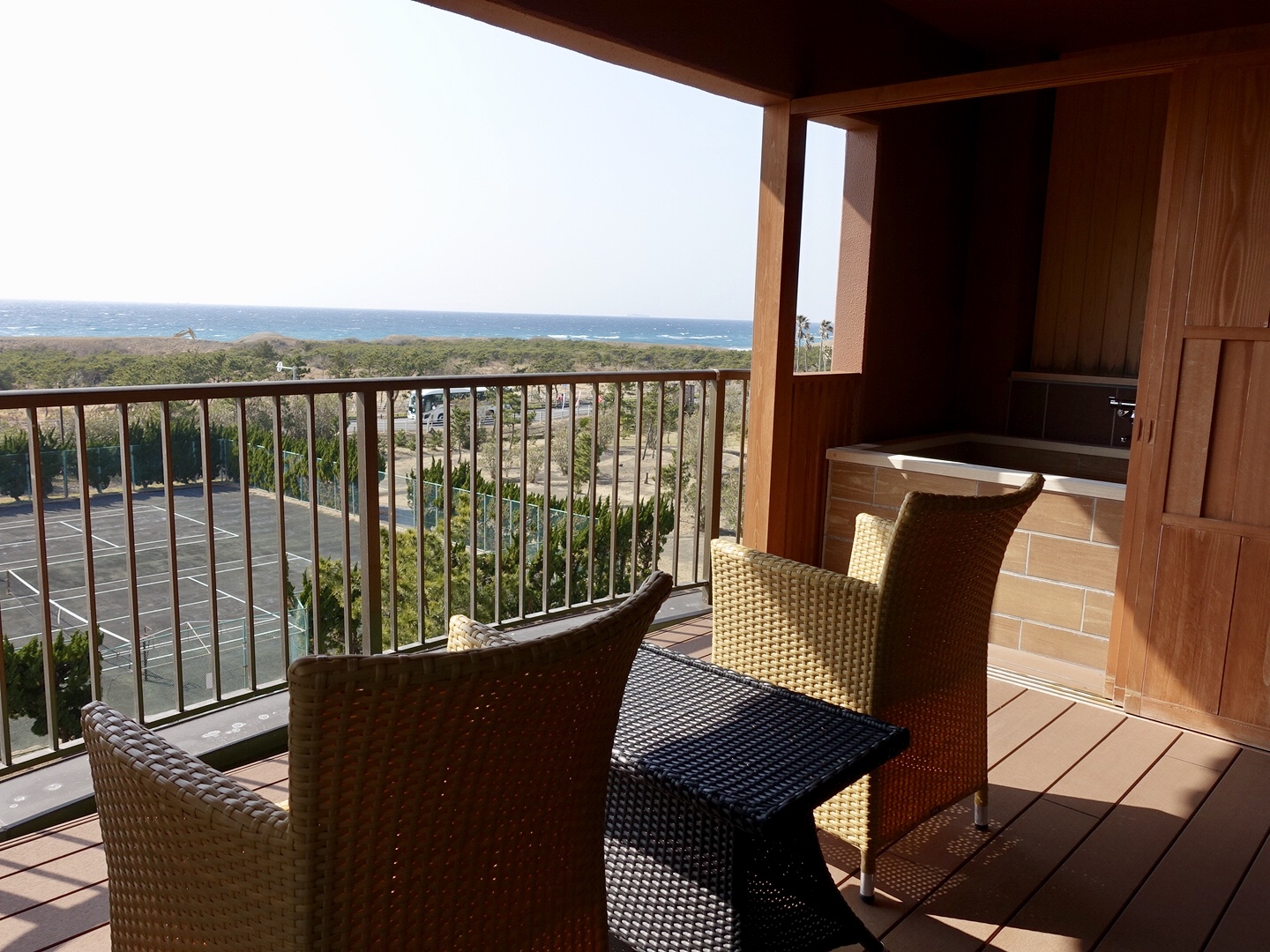 There are also many rooms with personal outdoor baths, there is sure to be a room that fits your budget.
Japanese Sake Brewery Kameda Shuzou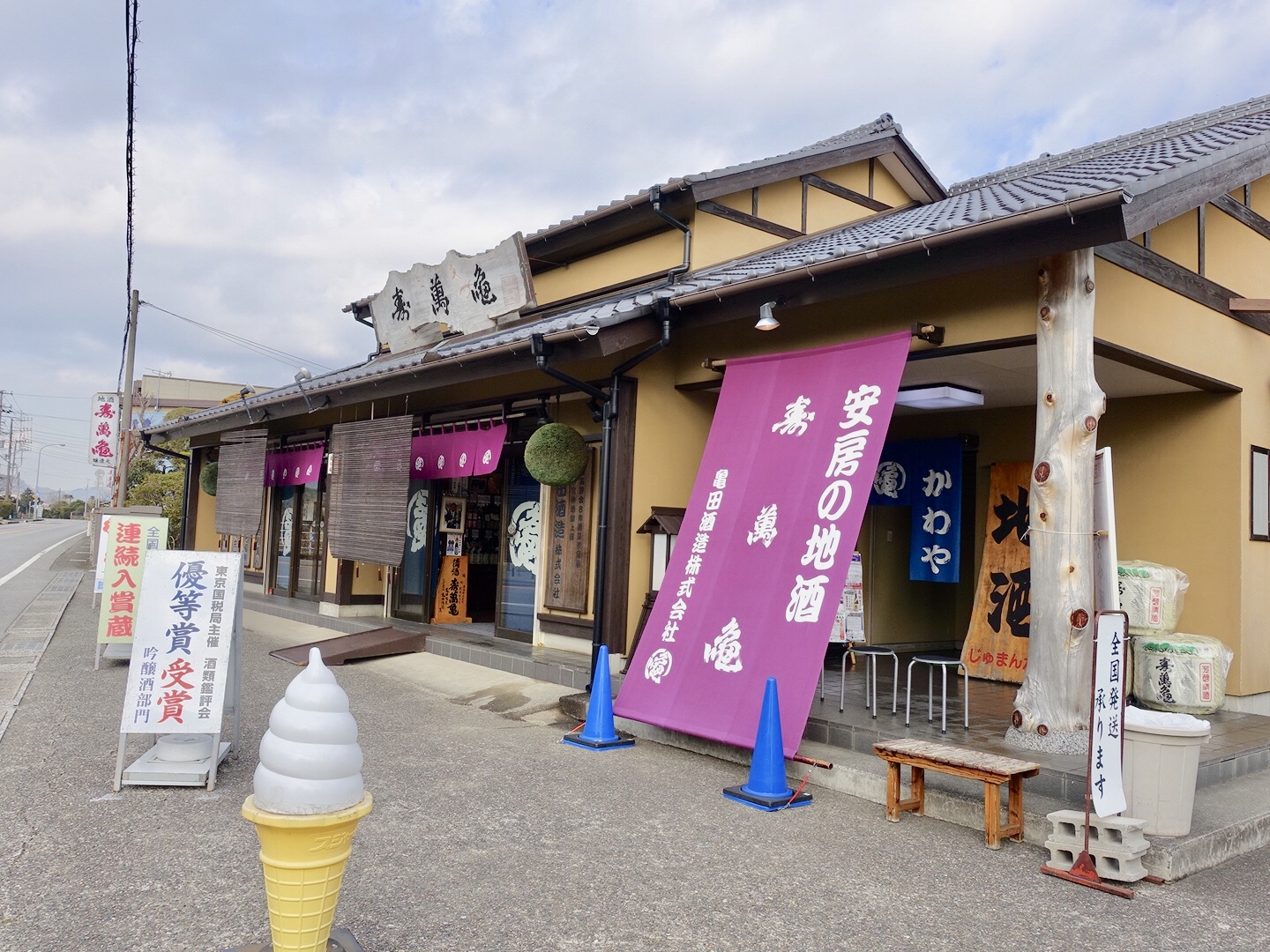 The next day we visited the "Kameda Shuzou" Japanese Sake Brewery.
Plum wine made with Sake is sweet and easy drink, a good recommendation for anyone that prefers less harsh alcohol. There are also a variety of Japanese sweets and souvenirs for purchase. 
Kameda Shuzou
Hours: 9:00~18:00
Parking: Available/ Free
MAP
Japan's Second Oldest Lighthouse, Nojimazaki Lighthouse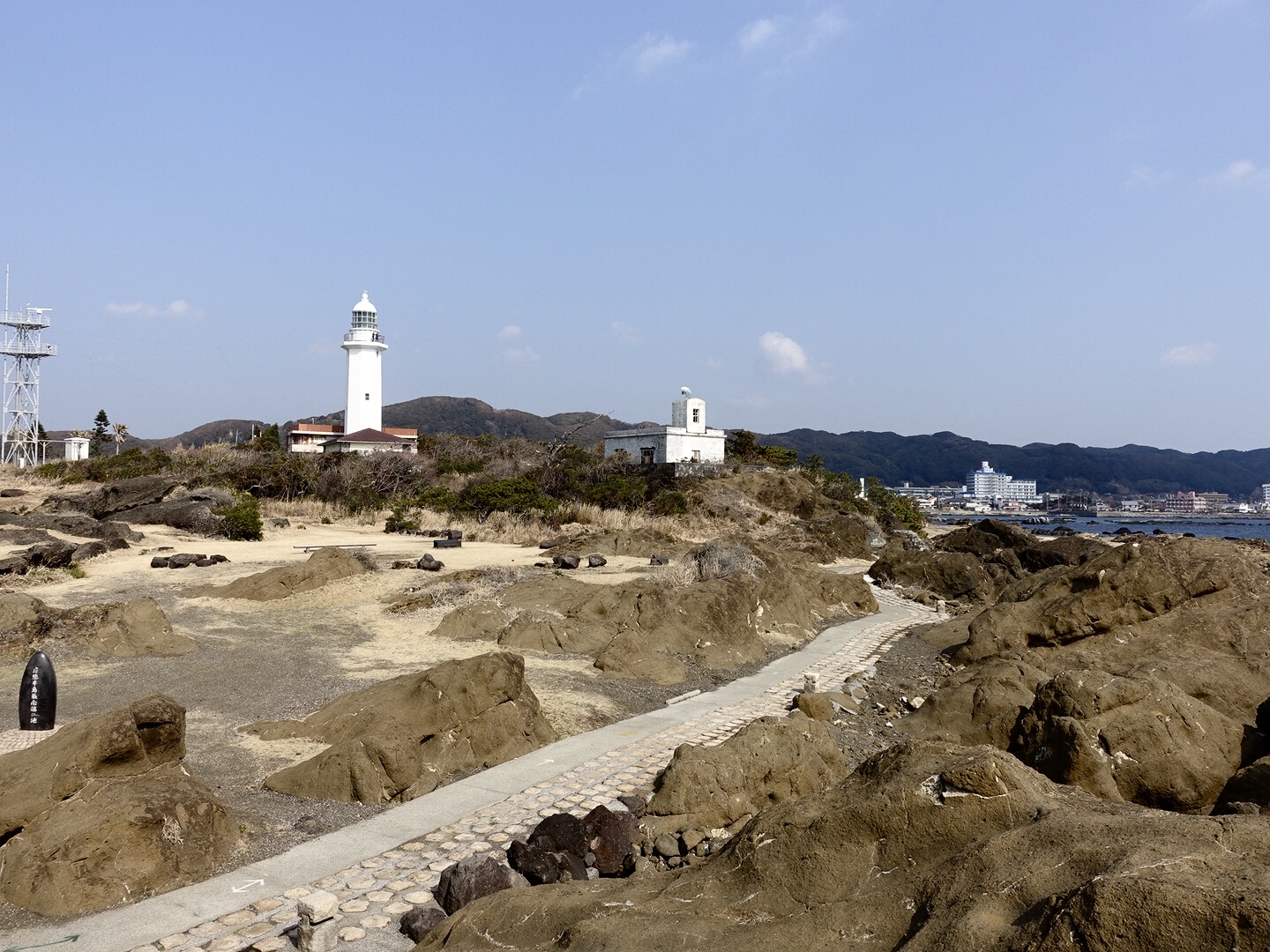 The lighthouse was built in 1869 by a French engineer and is ranked as one of "Japan's Top 50" lighthouses. It is also registered by the nation as a tangible cultural property.
The park around the Nojimazaki Lighthouse is also worth a visit, its takes about 20min to walk around it.
Nojimazaki Lighthouse
Hours: 9:00~16:00 (October to April)  9:00~16:30(May to September)
Closed: During Inclement Weather
Lighthouse Admission: Adults 200 JPY
MAP
Limited Supply Each Day, Tateyama's Broiled Seafood Bowl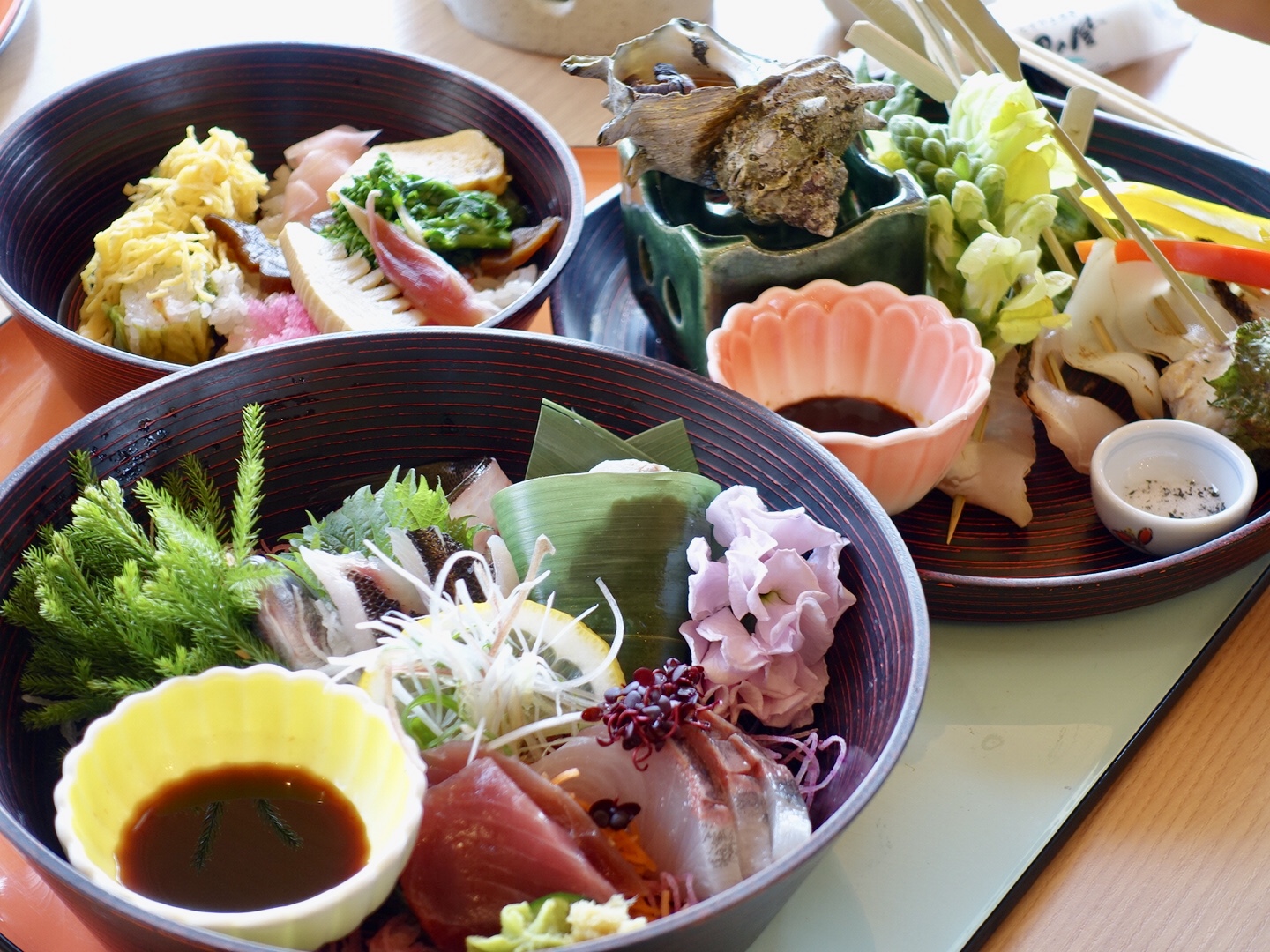 There is a famous broiled seafood and rice dish in Tateyama. Currently, only 4 shops offer the meal. The picture above is of the 1800 JPY menu which also includes and original drink, seafood based soup, and dessert.
The dish is only available at lunch and only for a limited number of visitors, some places even only offer it on weekdays. To get a taste of this surprisingly hard to come by cuisine, I recommend having the front desk of your accommodation reserve a spot at the nearest restaurant. For this article I visited "Tateyama Onsen Senri no Kaze," a reservation was required.

Tateyama Senri no Kaze
Hours: Lunch 11:30~13:30
Limited to 30 orders/ Lunch only (Reservation Required)
TEL:0470-28-2211
MAP
Superb View! Walk around Nokogiriyama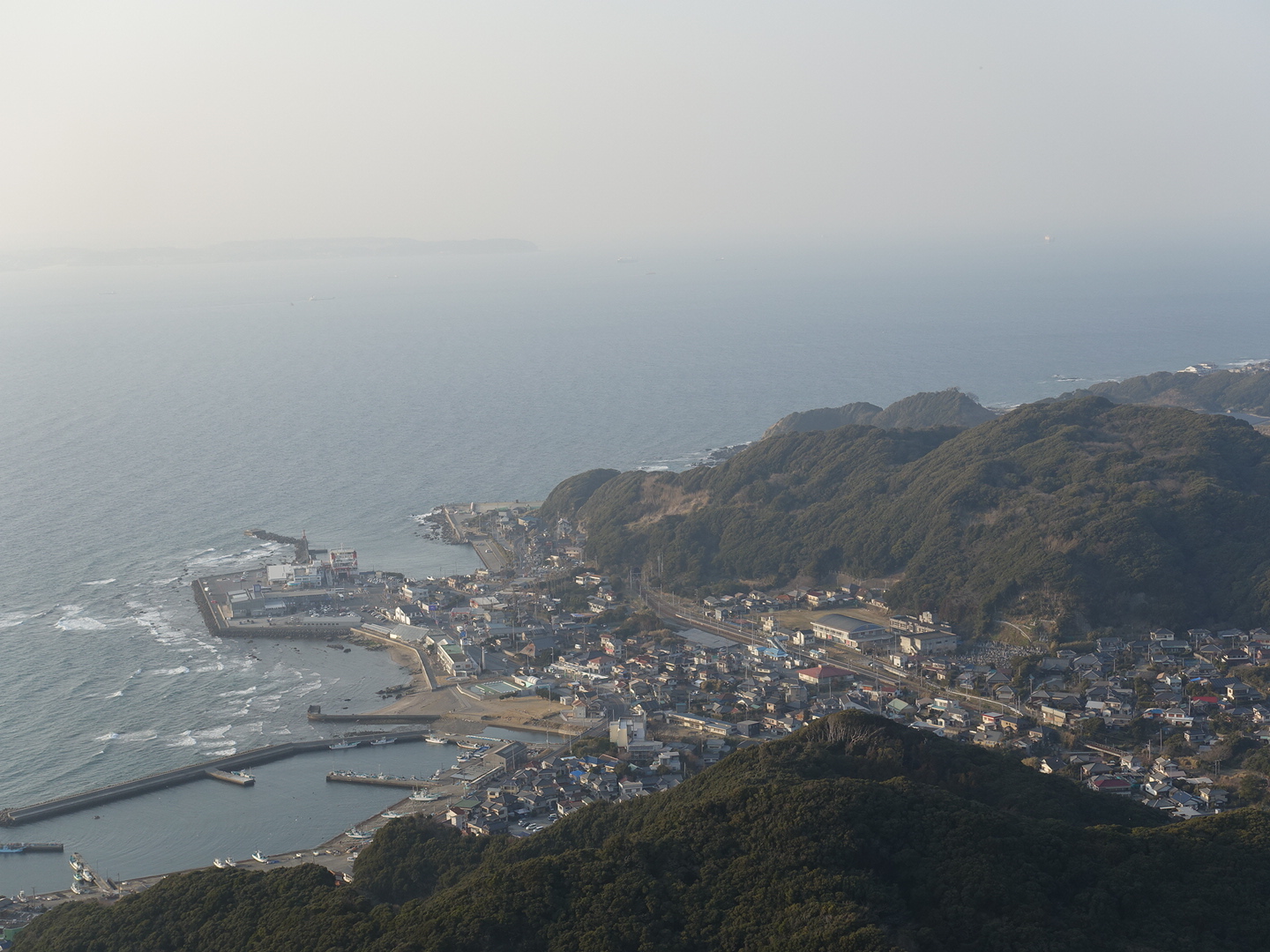 At a height of 329.4 meters, Mt. Nokogiriyama offers scenic views of Mt. Fuji when the weather is nice. The charming ropeway, a 4 minute ride, makes it easy to get a view from the summit as well.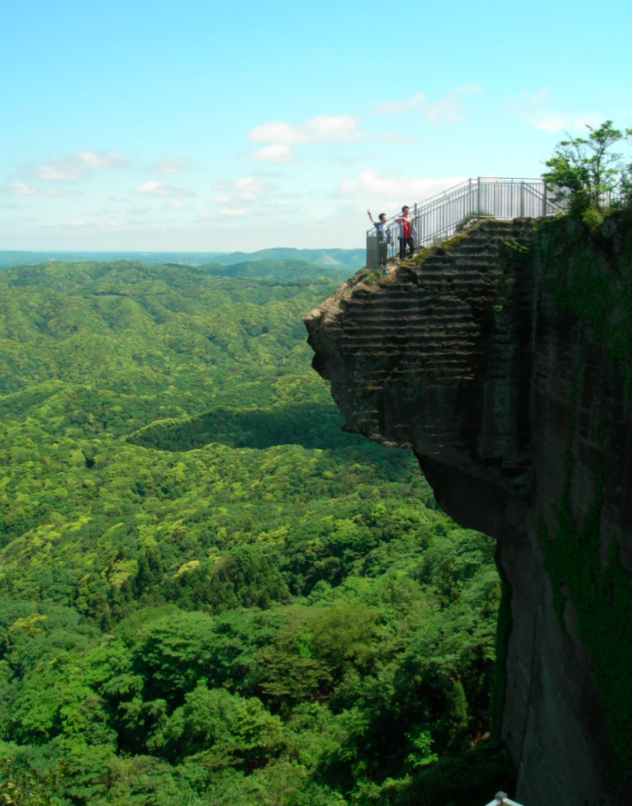 Inside the expansive temple grounds of Nihon-ji Temple (separate admission), you will find the impactful "view of hell," a popular tourist spot. The area offers a chance to reach out and touch the mining history of the Boshu area.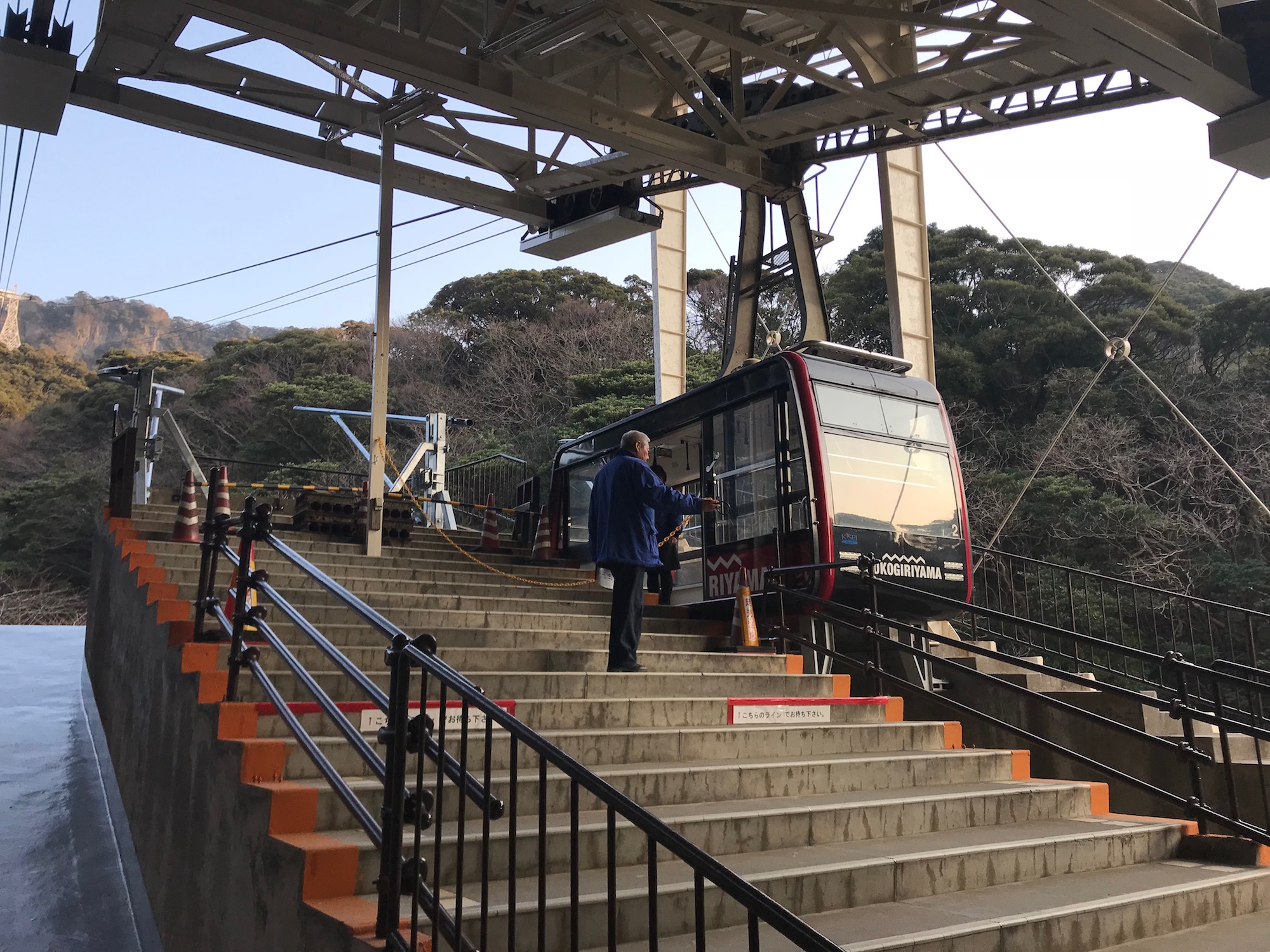 Mt. Nokogiri Ropeway
Hours: 9:00〜17:00    9:00〜16:00(11/16〜2/15)
Fee: One Way 500 JPY Round Trip 930 JPY Ages 12+
  One Way 250  Round Trip 450 JPY Ages 6+
MAP
Great Spots to Visit this Season
One million Flowers in Bloom, Tateyama Family Park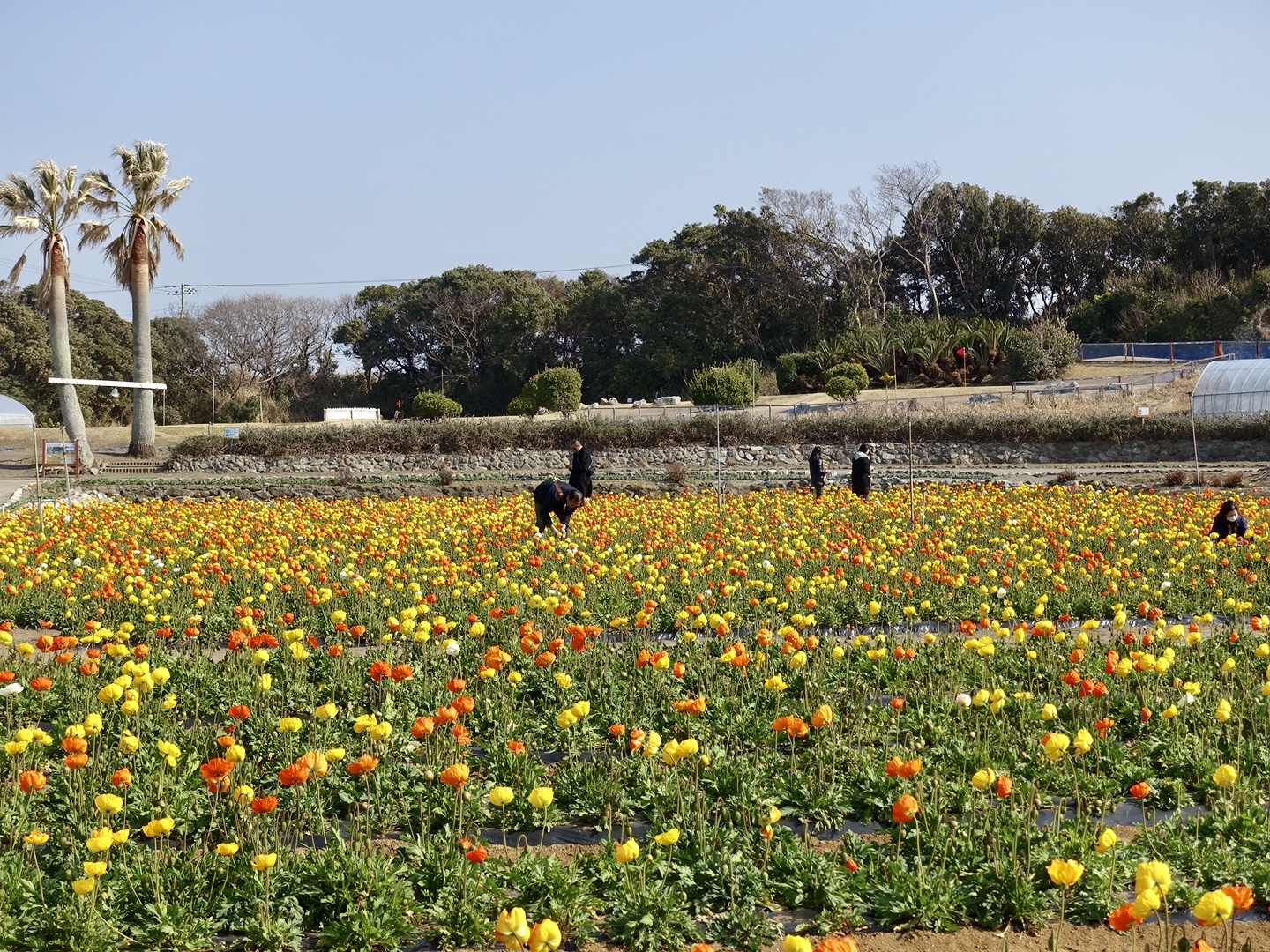 Largest in Kanto, a 1 million poppy flower field. Best viewing time late-February to late-March.
Poppy no Sato Tateyama Family Park
Hours: 8:30~17:00 *Depending on the Season
Closed: Thursdays *Depending on the Season
Admission: 550 JPY Middle Scholl Age+/ 350JPY Ages 4+
MAP
All-you-can-eat Strawberries! Tateyama Strawberry Picking Center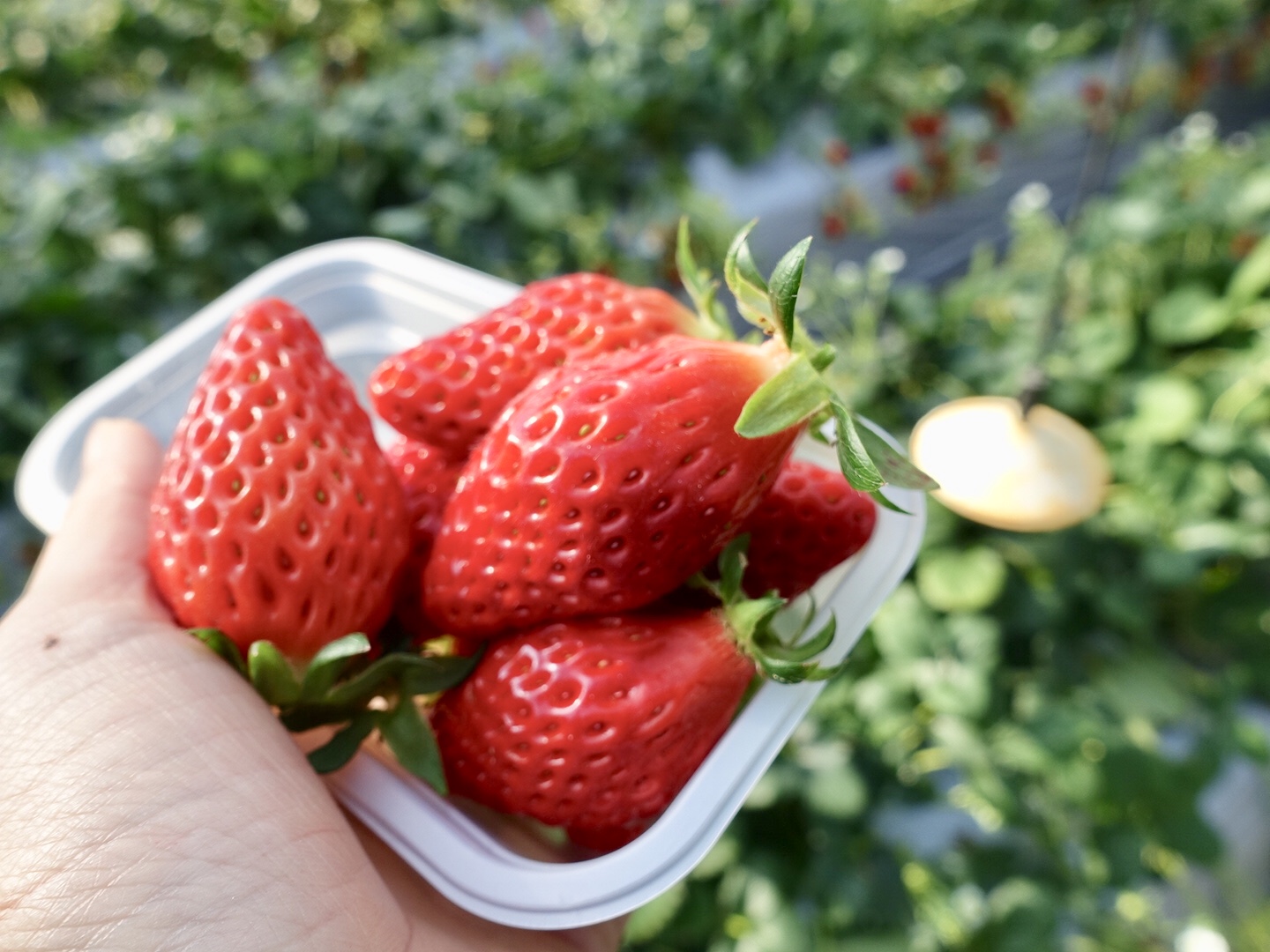 30min All-you-can-eat Strawberry Picking.
Tateyama Strawberry Picking Center
Admission: 2018 30min All-you-can-eat
1/9〜4/8  1600 JPY Ages 6+/ 1400 JPY Ages 3~5
4/9〜5/6  1200 JPY /1000 JPY
MAP
Access Tokyo, Kanagawa, and Chiba
For those wanting access from the city, the Tokyo Aqualine and the Tokyo Bay Ferry are great options. There is also a convenient outlet mall near the Tokyo Aqualine. The Tokyo Bay Ferry is a 10 minute walk from Tateyama. You can even bring your car across.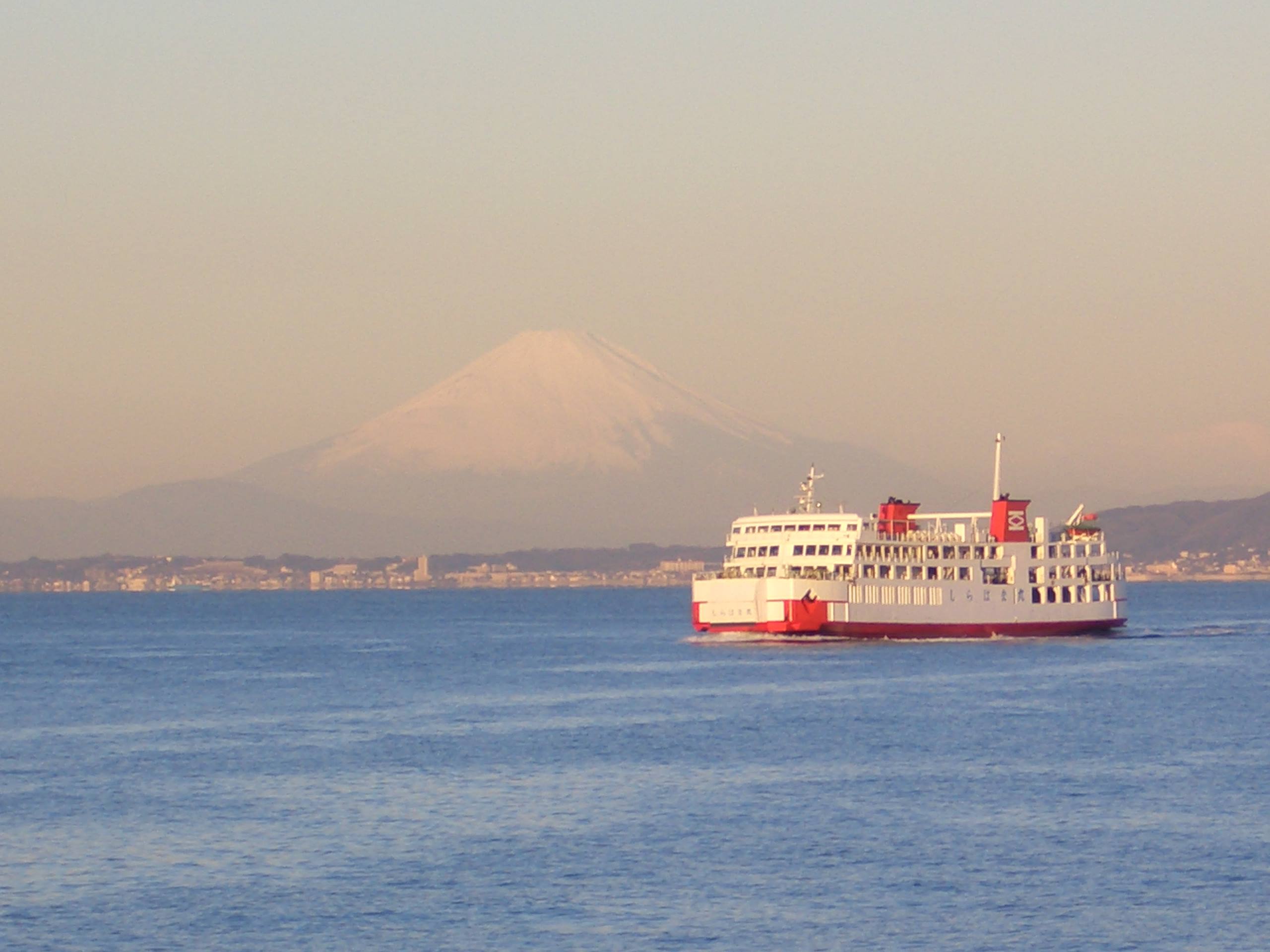 Tokyo Bay Ferry
One Way Adults(Ages 12+)720 JPY  Children(Ages 6 to 12)360 JPY
Round Trip (Valid for 12 days) Adults 1320 JPY  Children 660 JPY
I hope this guide was helpful.
Be sure to get out and explore a different side of Japan.