LOVE CHIBA
Recommend Travel
Popular Views and Hiking at Nokogiri Mountain!
Nokogiri Mountain, famous for once being a stone quarry, stands 329 meters tall and is a popular locale for relaxed hiking. A ropeway ferries visitors to the Nihonji Temple, established in the year 725 by the Buddhist Priest Gyoki. The 33m2temple grounds are connected by 2639 stone steps and decorated by 1553 stone buddha.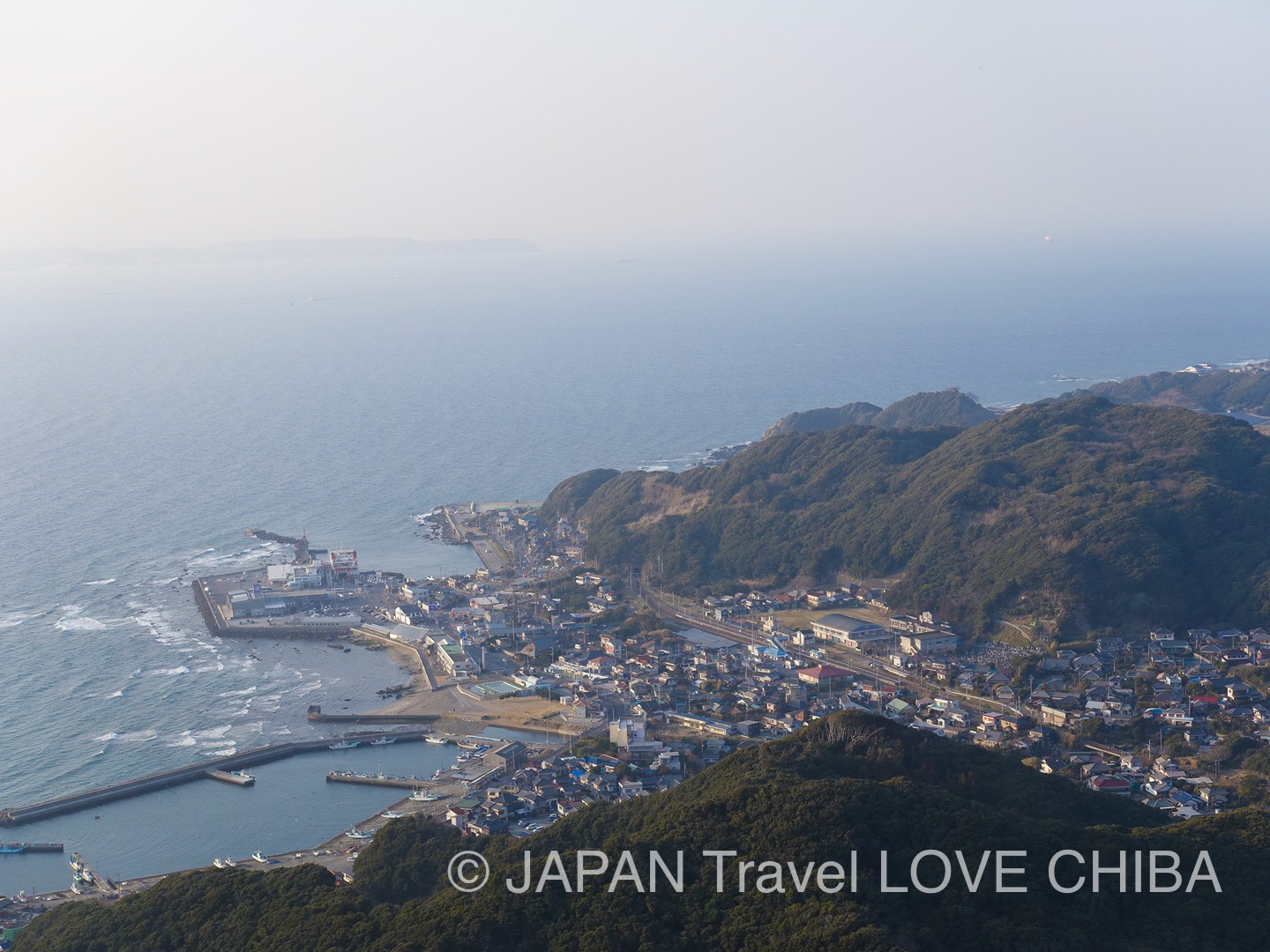 鋸山ロープウェー (Nokogiri Mountain Ropeway)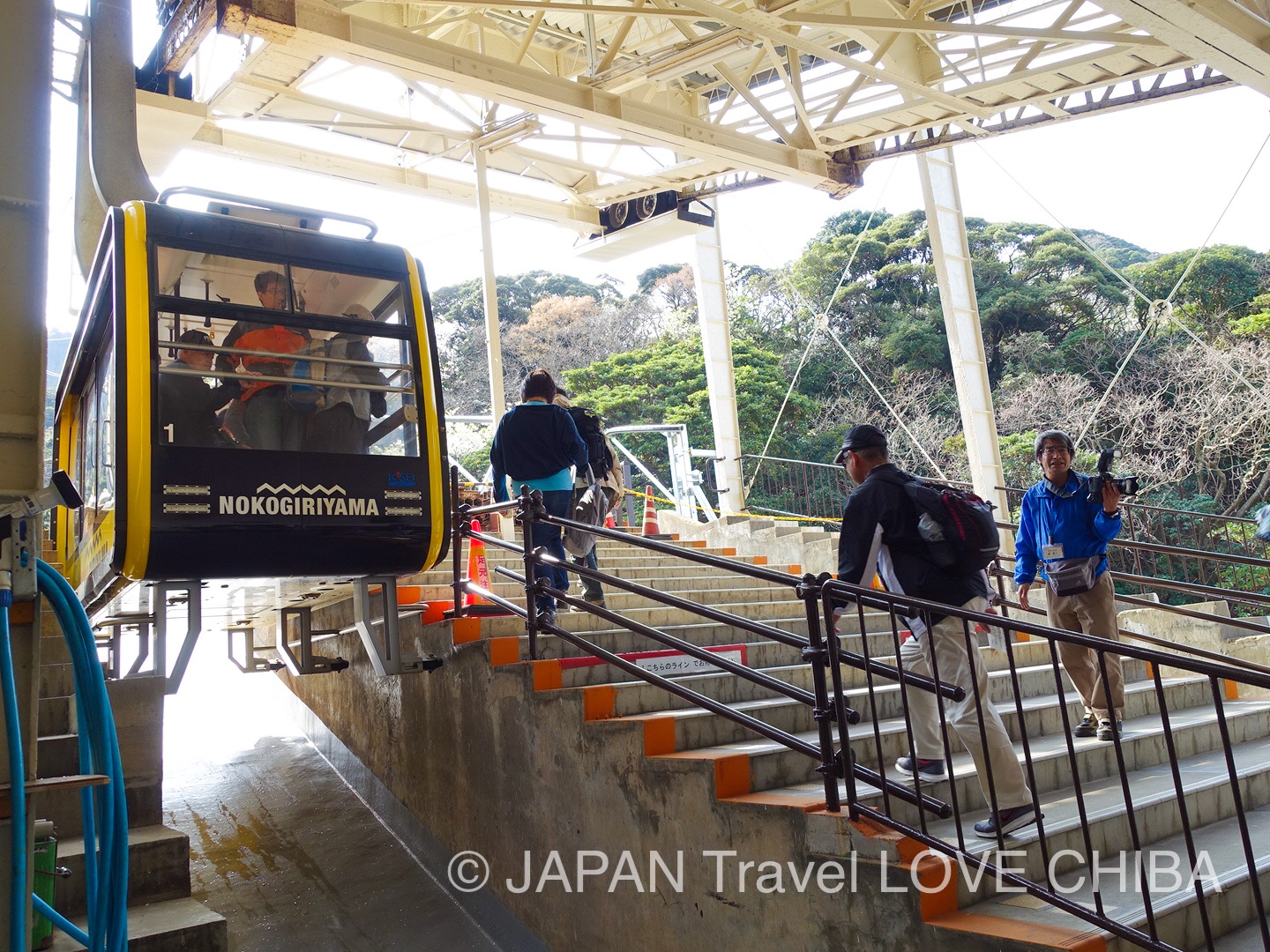 To Mountaintop Station 680m, about 4 minutes
【Fee】 
Ages 12+ : One Way 500JPY /Round Trip 930 JPY
Ages 6+  : One Way 250JPY/ Round Trip 450 JPY 
【Hours】9:00〜17:00 (Seasonal hours may differ)
Closed During Inclement Weather
Parking Available
乾坤山日本寺 (KENKONZAN-NIHONJI)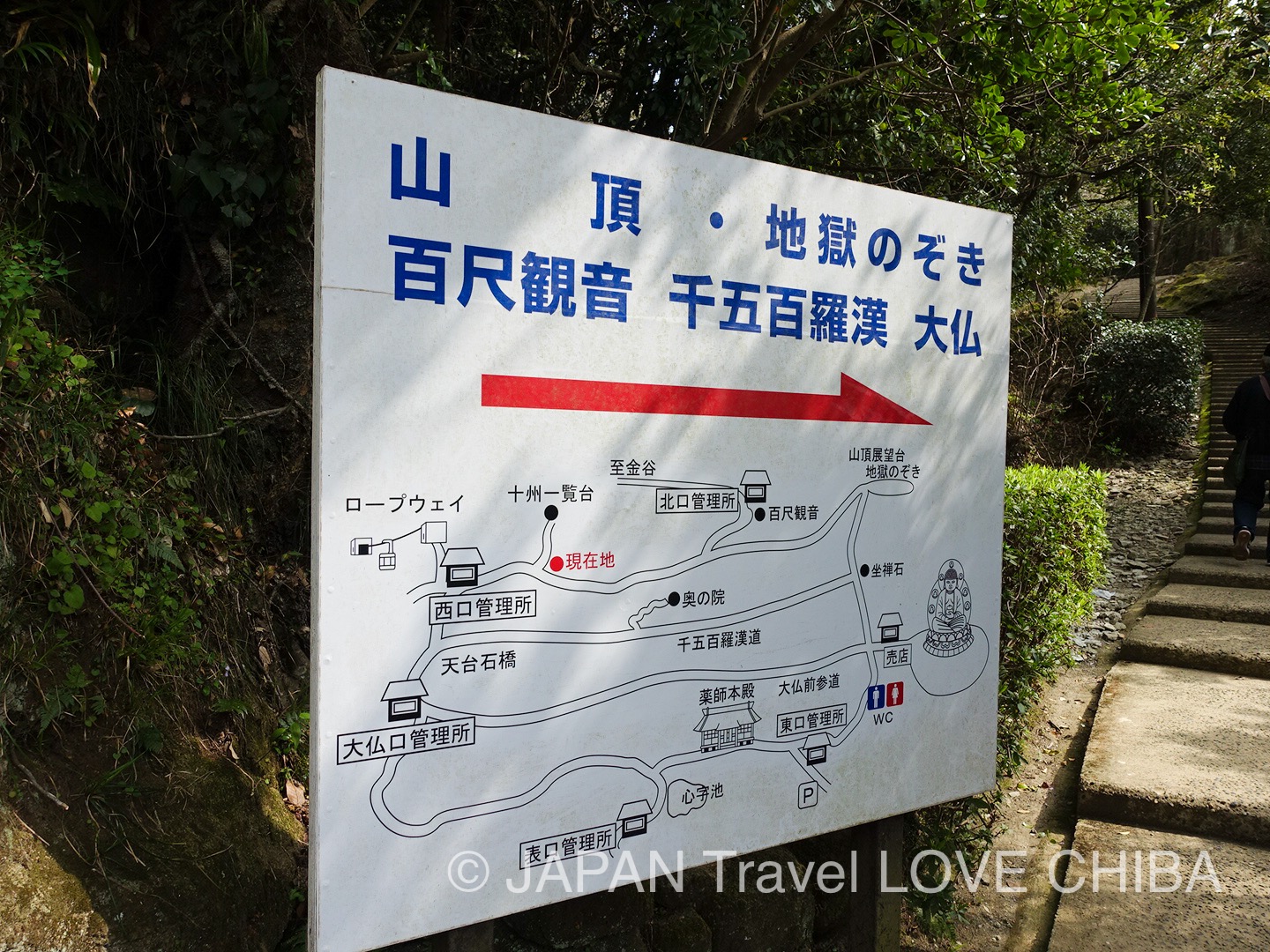 【Temple Entrance Fee】600 JPY 
【Hours】8:00〜17:00
Nihon-ji West exit control post  is a 5 minute walk from the mountaintop ropeway station.
十州一覧台 /JUSSHU ICHIRAN OBSERVATORY
A name given by the fact that you can see all the Kanto region in one glance. With good weather, you can catch spectacular views of Mt. Fuji.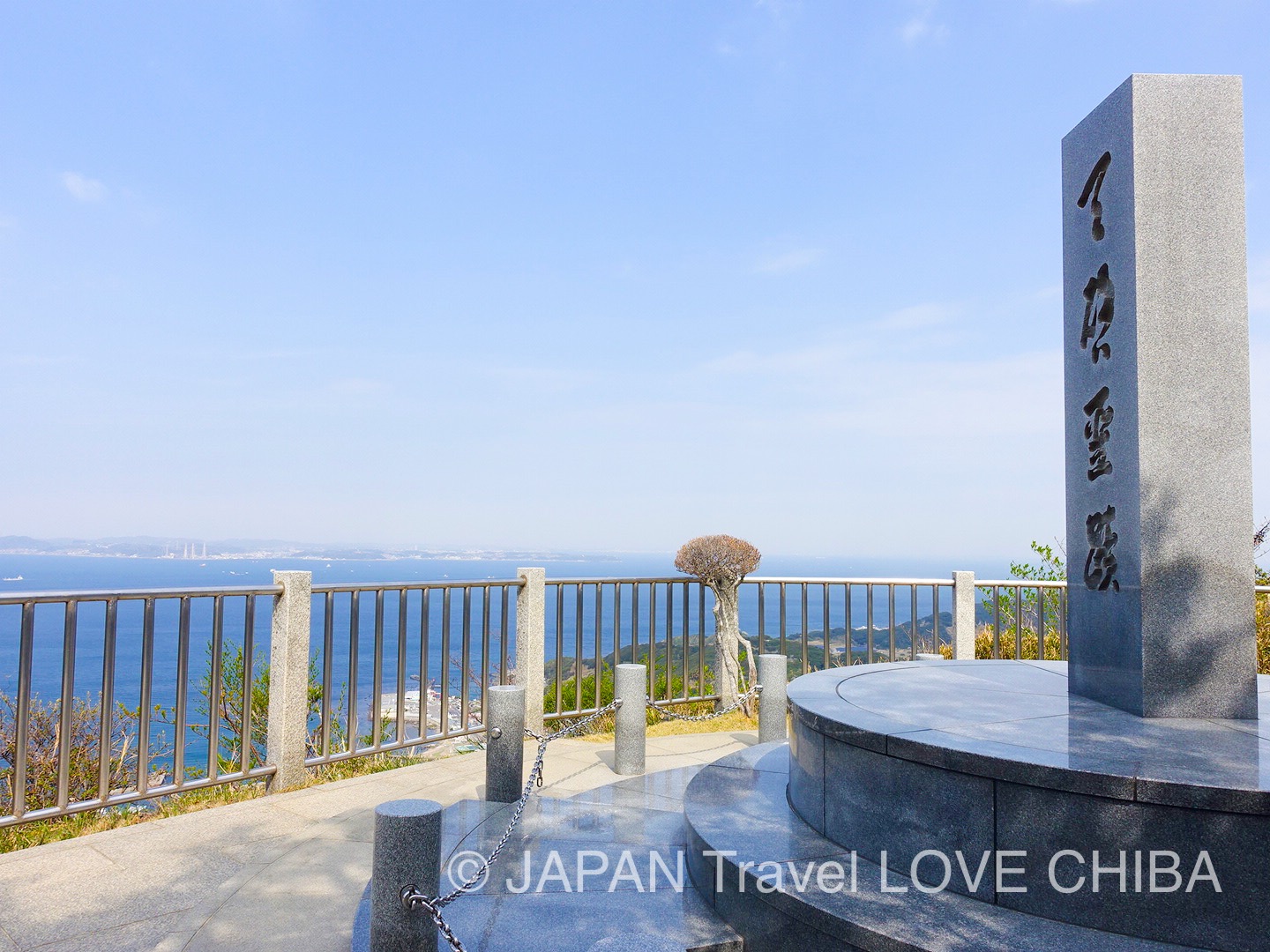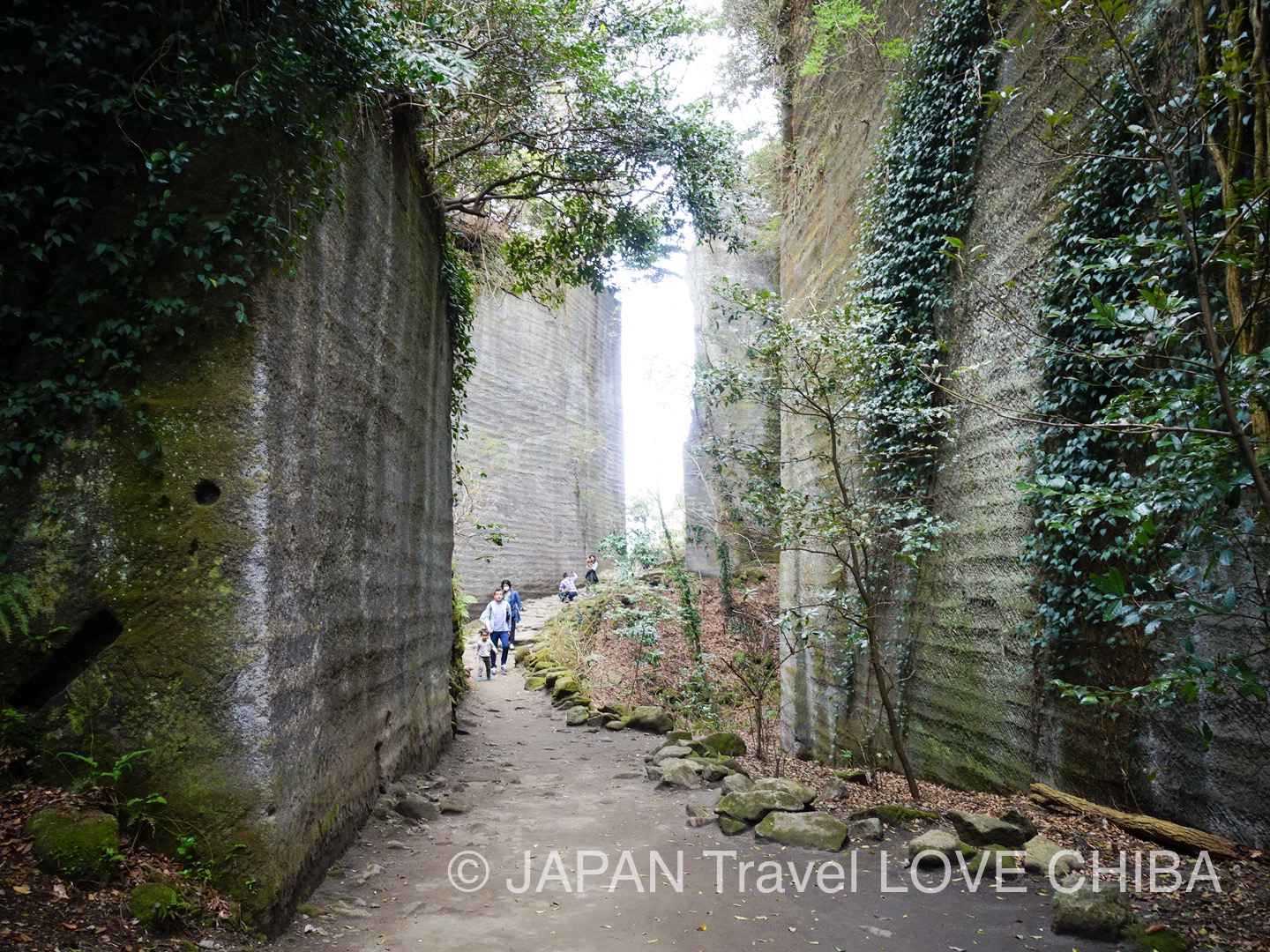 百尺観音 (HYAKUSHAKU KANNON) 
Protector of the land, sea, and sky, this stone Bodhisattva was to carve into the sheer cliff face in 1966 over the course of 6 years and stands 30.3m tall.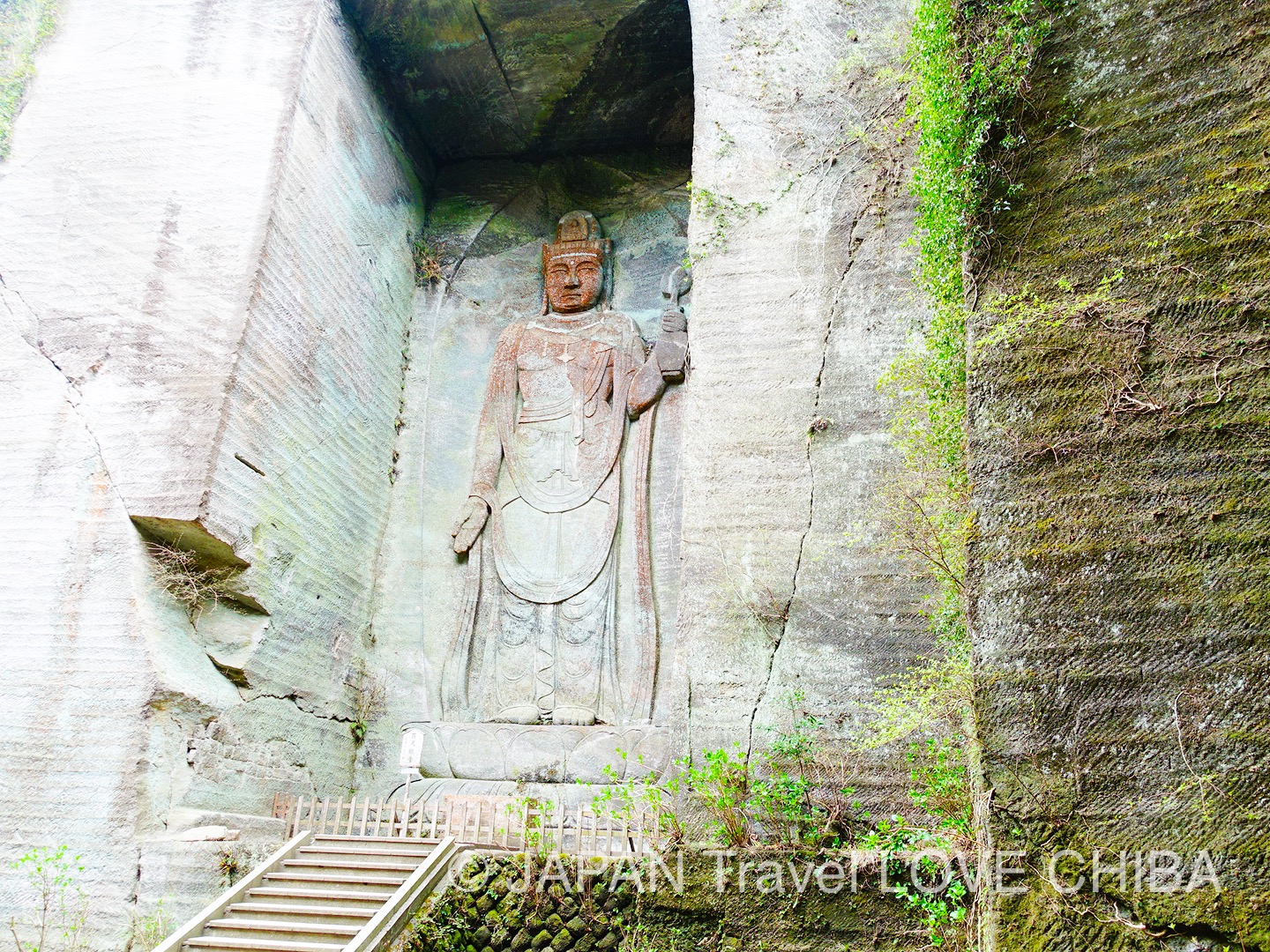 地獄のぞき(JIGOKU NOZOKI) / View of Hell
Visitors can experience the thrill of peering out from the top of the 100m cliff down into the valley below. Be sure to watch your footing on rainy and windy days.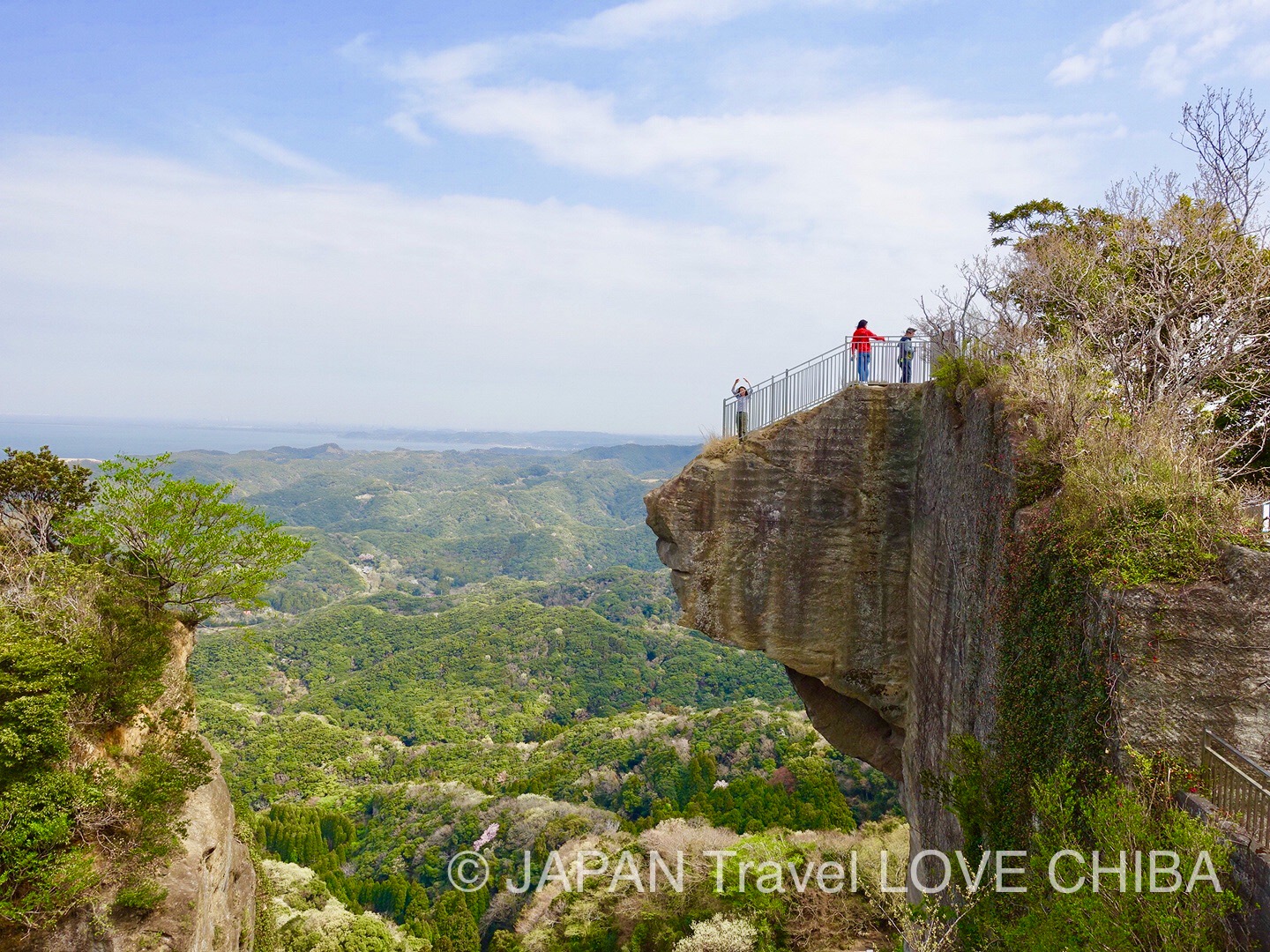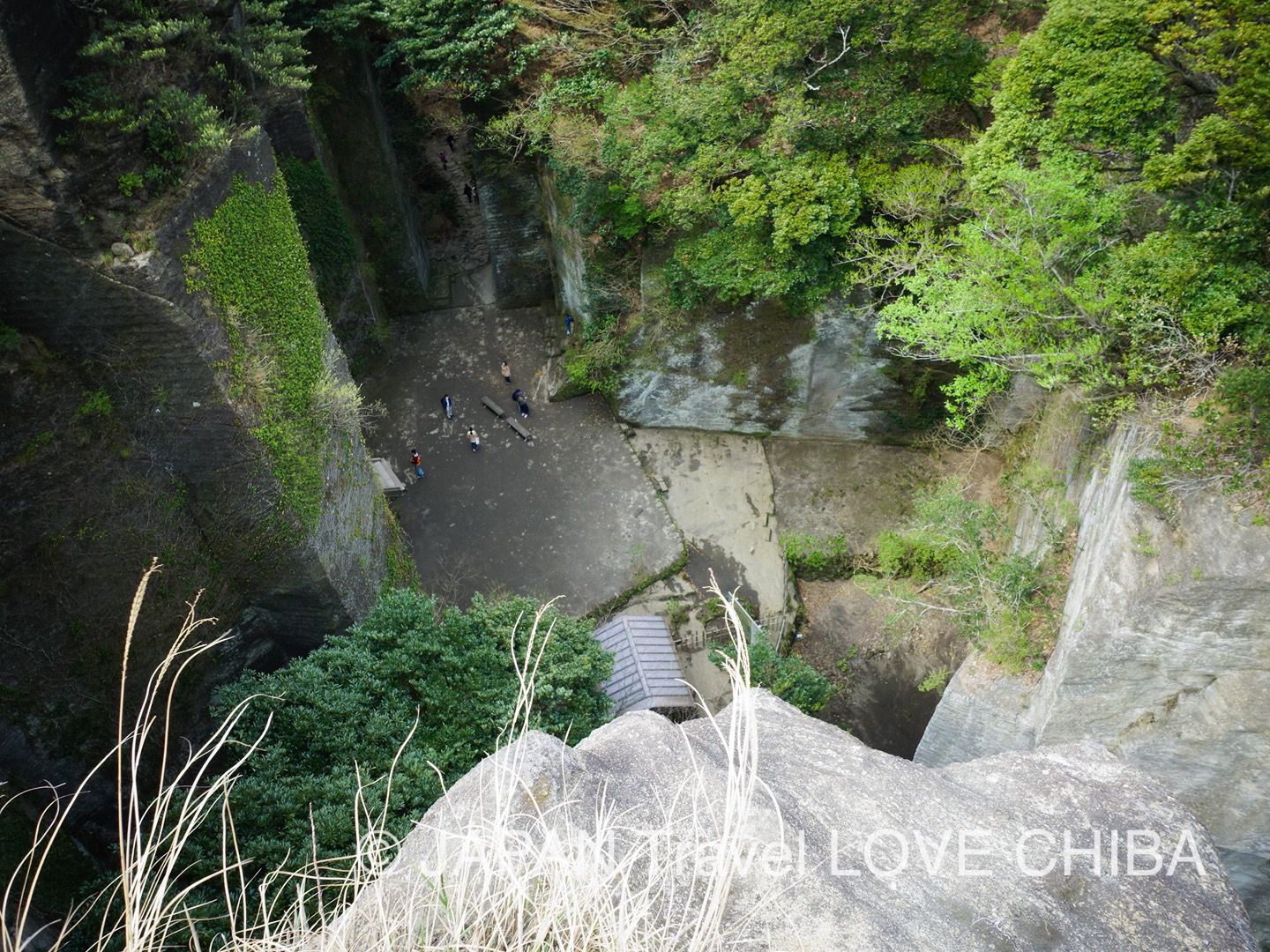 東海千五百羅漢道(SENGOHYAKU RAKAN)
During the Edo period, stone workers along with 27 disciples worked 21 years to carve 1,553 unique statues. Each one carefully carved to display human emotions.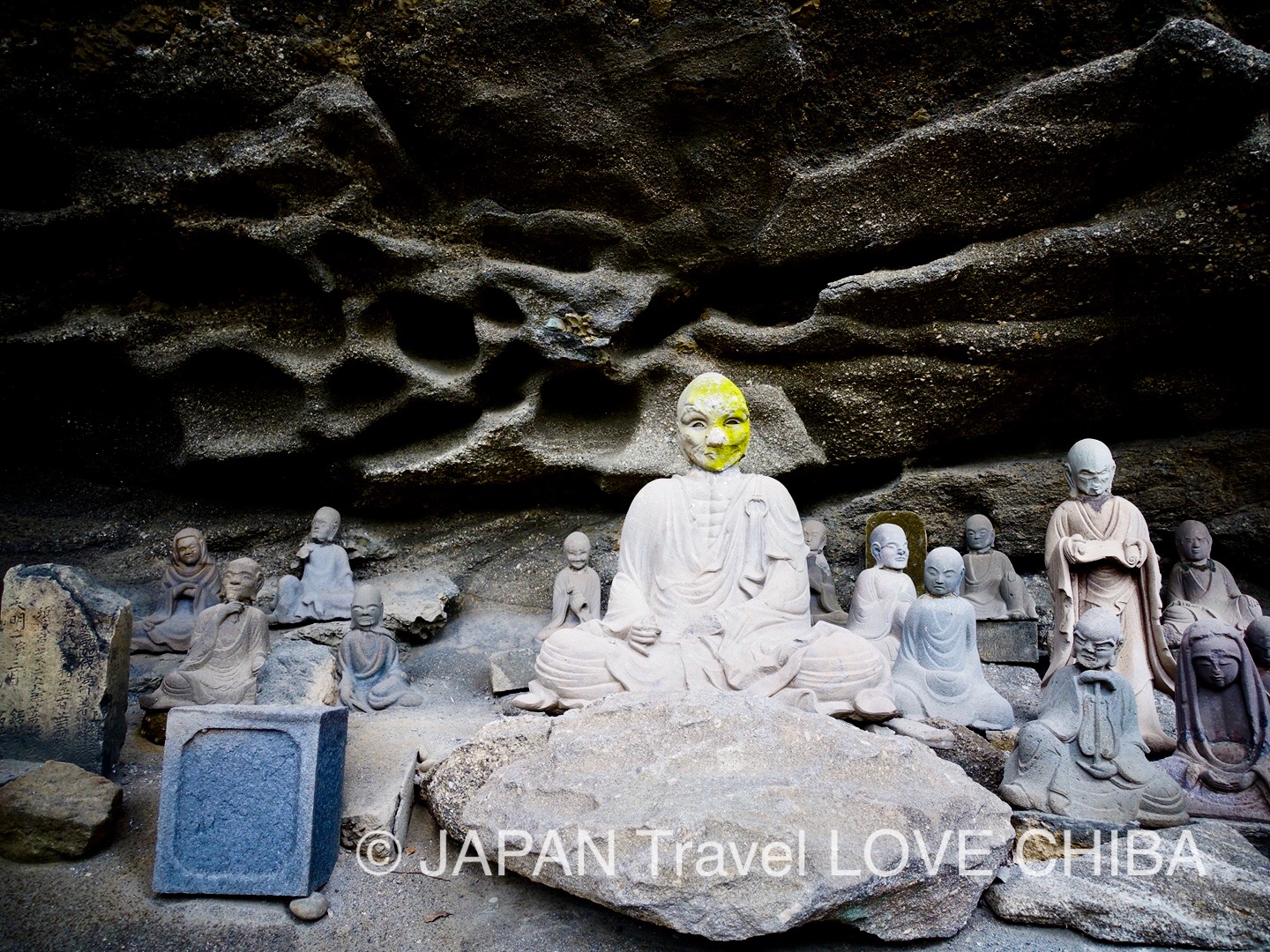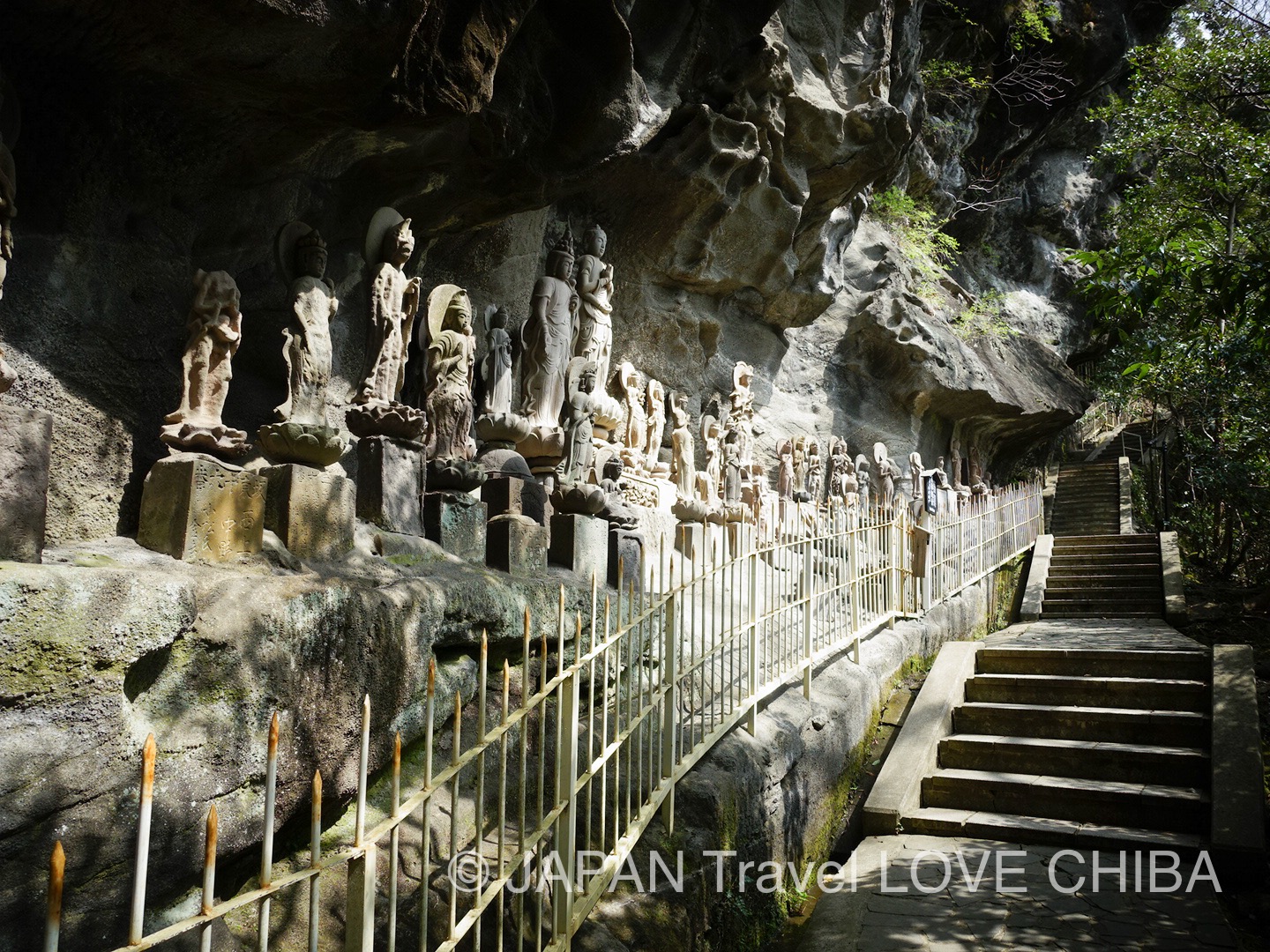 大仏(ISHIDAIBUTU)/The Big Stone Buddha
At a towering height of 31.05 meters, this is the tallest carved Buddha in Japan. Constructed during the Edo Period, the statue was refurbished in 1969 after years of natural erosion. It is twice the size of the Buddha found in Nara's Todai-ji Temple.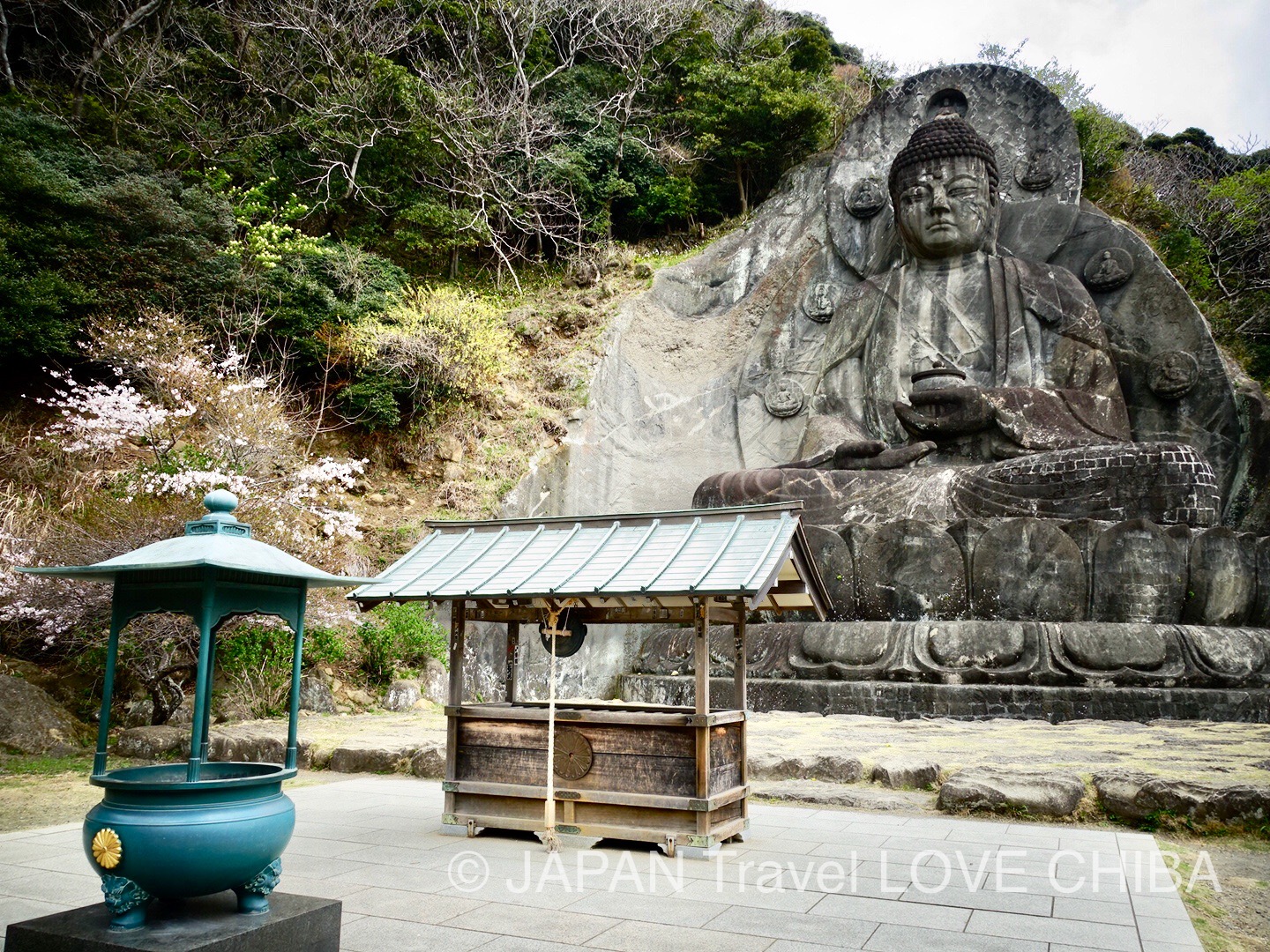 Ksitigarbha is one of the four principal bodhisattvas in East Asian Mahayana Buddhism, placing a small statue of bodhisattvas on site can serve to guard over those in need and are available for purchase at the entrance of the Daibutsu.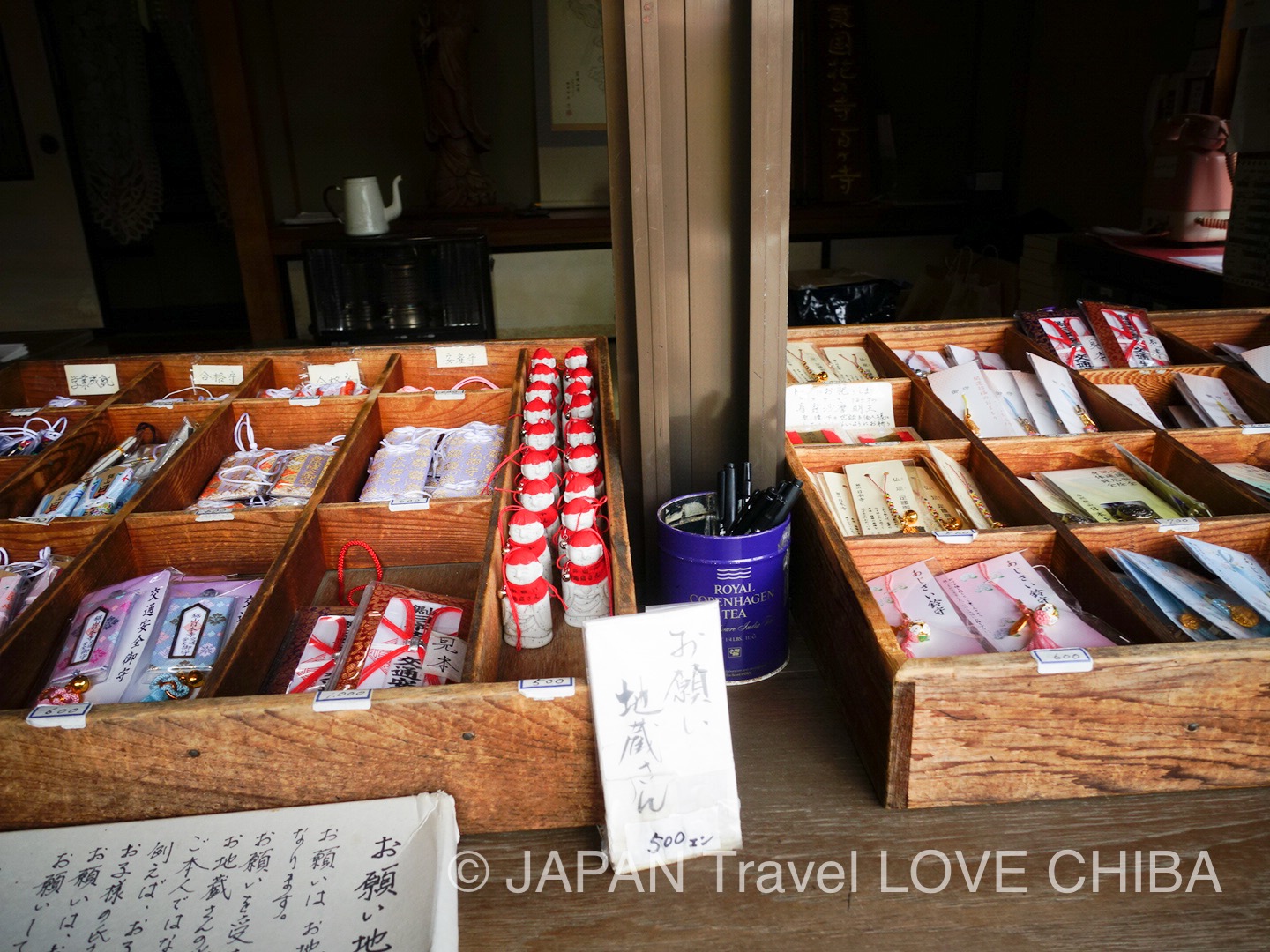 If you have extra time, you can even walk down from the top of the mountain. A great experience for active travelers.
I hope this guide was helpful.
Be sure to get out and explore a different side of Japan.
Related Posts

Information on this site is accurate as of its recording. Please be aware that changes may have occurred.