LOVE CHIBA
LOVE CHIBA Activities
Chiba Tourism Promotion at NATAS
This year we made it to NATAS 2018 held in Singapore.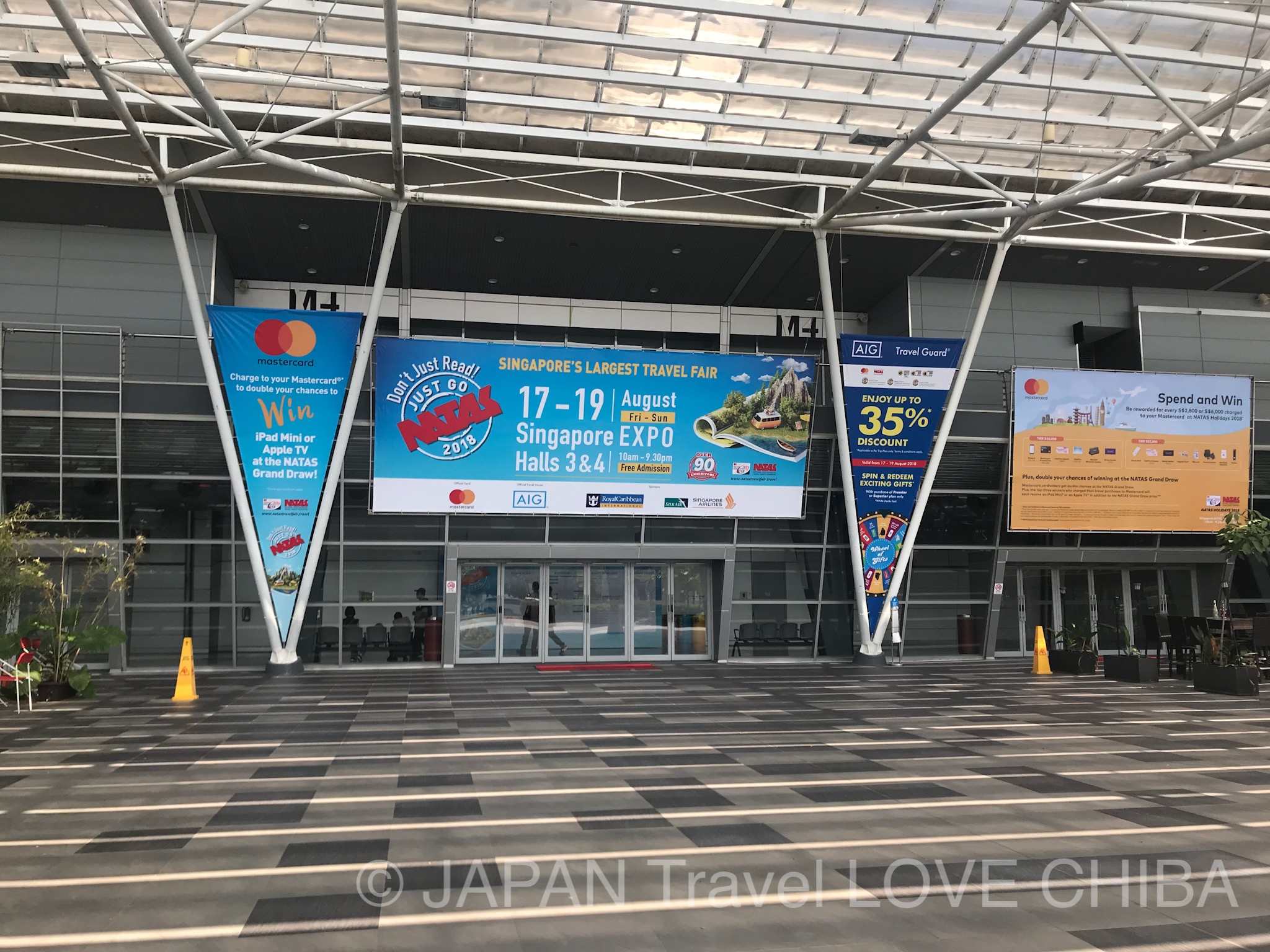 We had many visitors stop by the LOVE CHIBA booth.
We distributed material for the City of Sawara, highlighting their signature town-scape of old Japan, as well as information about Mother Farm and other Chiba tourism locations. The information focused on fall and winter events.
There were many people who wanted to bring their families to Japan and listened excitedly to the information we were passing out.
There were also many people who had been to Japan many times, but who were not familiar with the area. We hope to continue working hard to spread the word about Chiba Prefecture.
Check out here for more information on Chiba Tourism and Accommodations.
Facility Locations
・Mitsui Garden Hotel Prana Tokyo Bay
・Narita Tobu Hotel Airport
・The Hedistar Hotel Narita
・Narita Gateway Hotel
・Narita View Hotel
・HOTEL WELCO NARITA
・AEON MALL NARITA
・MITSUI OUTLET PARK KISARAZU