【outside of Tokyo / Kimitsu Sta. / Dude ranch】
MOTHER FARM
Blog
For Christmas Only! Christmas Zip Line Open❤
Glide through the air together with a friend connected by a fateful red string (red rope!?) decorated in hearts♪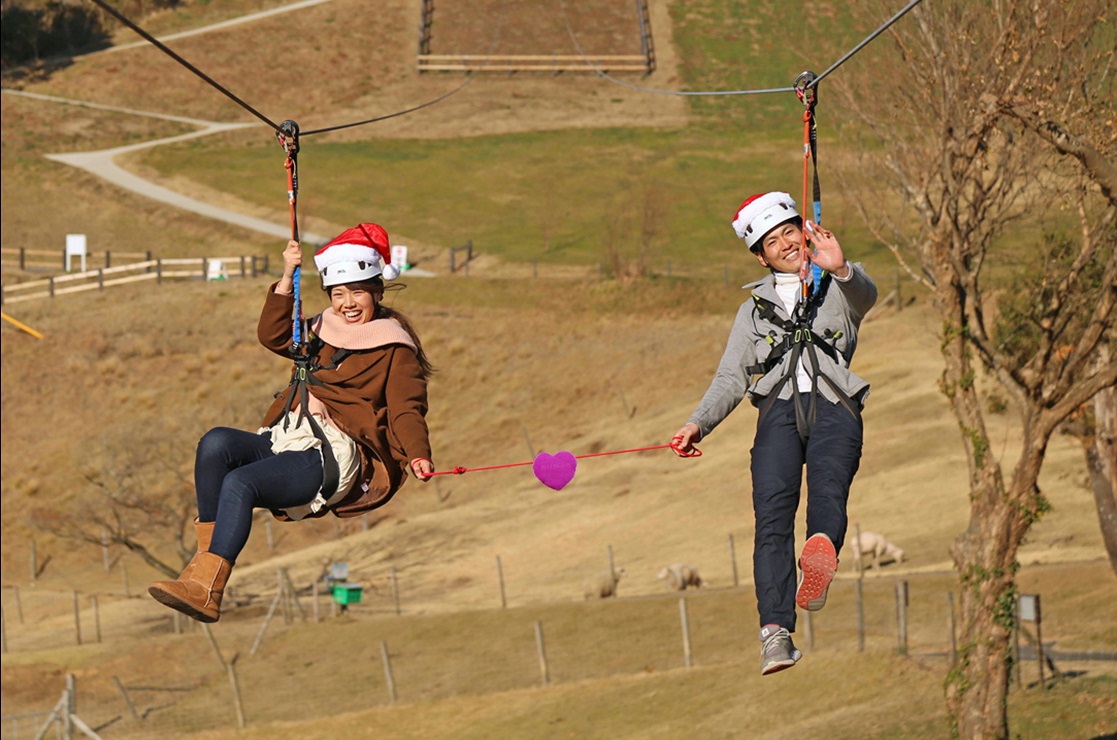 Enjoy the view and walk in tandem through the air♡ Get a commemorative photo as well, making for the perfect Christmas memory♪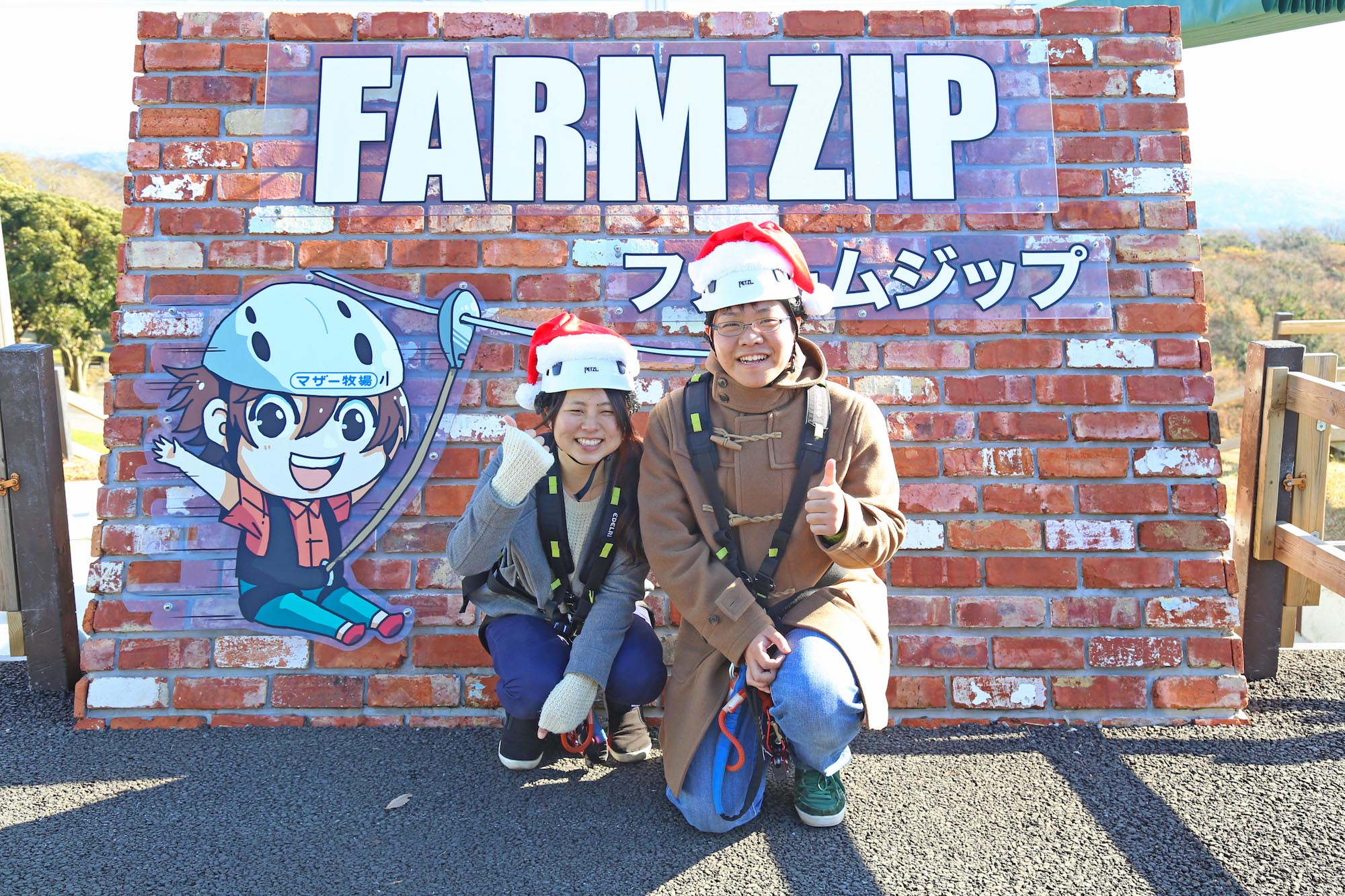 【Date】 12/23 (Sat/Holidays) – 12/25 (Mon)

【Time】 ≪12/23, 12/24≫ 9:30-12:00 ≪12/25≫ 10:30-12:00
【Price】 2,600 JPY (2 Person Price)

【Target Audience】 For eligible groups of two, eligibility below.
(Elementary School age to 69 years old, over 120cm tall, weight between 30kg and 110kg)
※Depending on height and weight, tandem riding may not be allowed.
 ※Tandem ride includes outward-bound ride only.
 ※May be canceled due to weather.
 ※Commemorative photo is by request only, riders must supply a camera.
⭐Christmas at Mother Farm⭐
・"Reindeer Sheep" and Santa Make Their Appearance
・Gel Candle Making
・X'mas Mini Rare Cheese Cake Making
・An Adorably Delicious Snowman!?