【outside of Tokyo / Kimitsu Sta. / Dude ranch】
MOTHER FARM
Blog
Born in the Year of the Boar? Try Bungee Jumping dressed as one!
We are looking for those born in the Year of the Boar!
If you were, you can get a discount on bungee jumping.
For those who would like, Mother Farm has prepared a special boar costume you can wear while taking the big leap.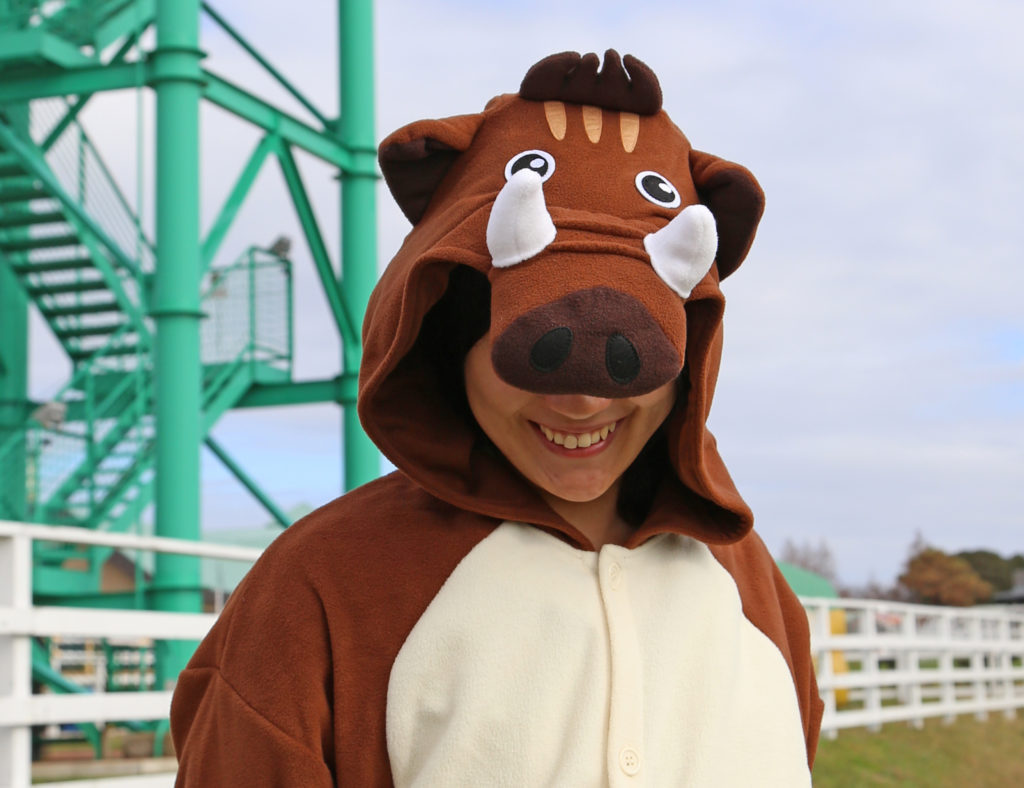 【Dates】 1/1 (Tues/Holiday)~1/31 (Thurs)
【Target Audience】 Those born in the year of the Boar
【Fee】Bungee Jump Normally 2,000 JPY ⇒ 1,500 JPY
*Please provide proof of birth date.
*May be closed due to weather.
*Must be between elementary school age and 65, weight must be between 38kg and 110kg.