【outside of Tokyo / Kimitsu Sta. / Dude ranch】
MOTHER FARM
Blog
Grand Sheep Parade ~Year of the Boar~
Mother Farm's Special Event, the "Grand Sheep Parade" is back, and this year the sheep will be working together to write out the Chinese character for "Boar" in the pasture.
About 150 sheep work in miraculous combination with the sheepdogs to write out the giant character. You won't want to miss this brilliant display of cooperation between human and animal.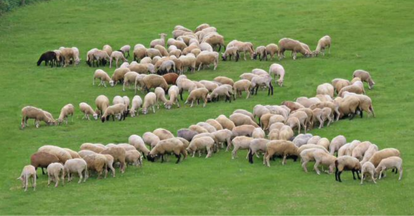 【Dates】 12/29 (Sat)~1/6 (Sun)
1/12 (Sat)~1/14 (Mon/Holiday)
【Time】 12:30 (About 15 min)
【Place】 Sheep Pasture
【Fees】 Free
*Canceled in the case of rain.
*No dogs allowed.