Traveling with the Hong Kong TV Broadcast crew on location for a Chiba Travel Program
After arriving at Narita Airport, the crew filmed on location for 7 days and 6 nights.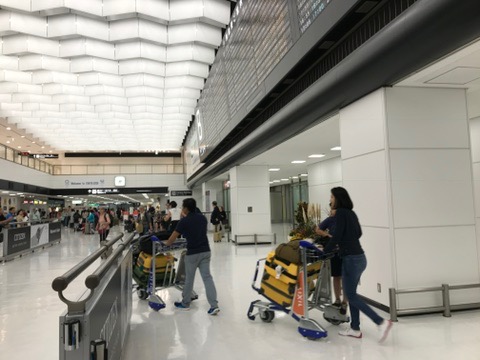 The crew was joined by 4 Hong Kong television personalities. Including our 2 interpreters, there were 6 people total. (The above photo is of unrelated parties)
Before the crew arrived in Japan, many schedule changes almost lead us to giving up on the visit, but I am glad that was not the case. After spending time living and sharing meals with the crew for several days, we were able to re-experience Chiba tourism through their eyes. I myself was also able to gain some new insight. The Japan tourism that we see as Japanese and the appeal of Japan tourism that foreigners see is quite different. That was just one of the things that the crew taught me, and I definitelyfeel it changed my perspective.
Outside of work, I was also very interested in learning about their way of life andtheir perspectives. We talked about many things including how, just like in Japan, it is difficult for women to have a good work-life balance in Hong Kong.You might call it globalization, but even though there was a language gap, that gap disappeared due to our shared concerns for women.
As we saw them off on their way back home, I could not help but be glad that we were able to work together with the cooperation of the facilities in Japan. I am very grateful for the collaboration of both parties.
The broadcast will air in December. I am excited to see how things come together.