In Chiba Prefecture, there are a variety of regional ramen flavors. One of which, known as Takeoka Style, can be found at Futtsu City's "Umenoya".
Umenoya stands among residencies in the corner of a fishing village. Easy to miss, the store is a favorite ramen shop among the locals. It is a bit far from the station, so we recommend going by car (there is parking available nearby).
The shop often has people lining up to get in, so be prepared to wait, especially on the weekends.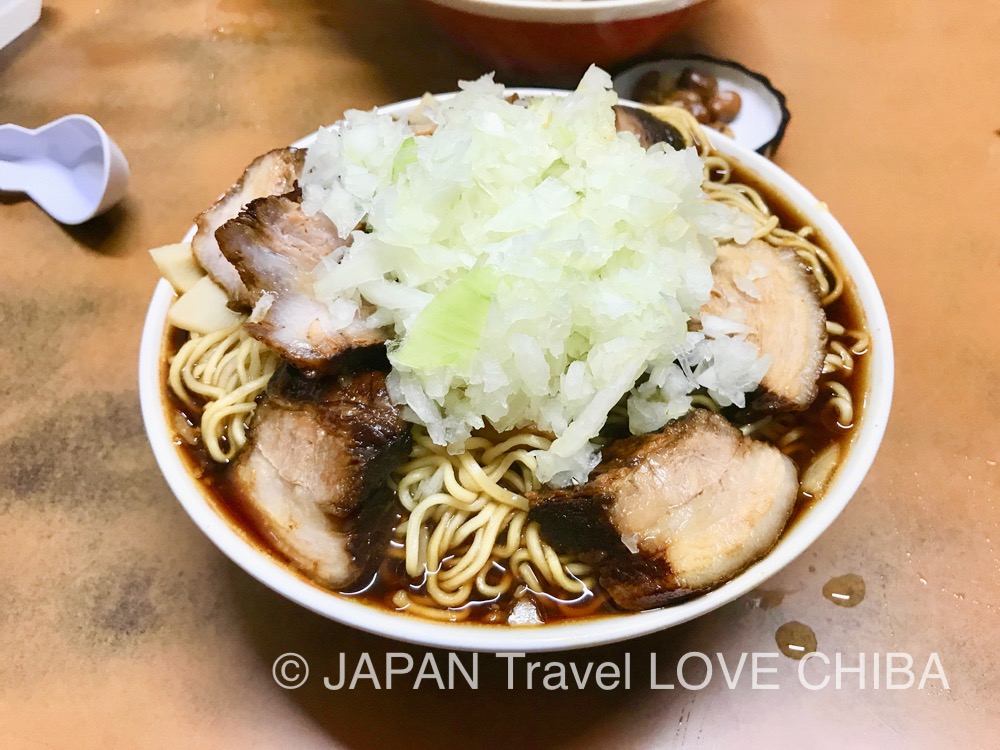 The ramen is made from a simple broth of hot water and pork cutlet, and the noodles used are dried rather than raw. Large slices of rich pork cutlet are added to the dish following the original recipe from over 60 years ago.
The soup with its deep color is brimming with noodles and pork even when you order a regular sized portion. The savory mix of soy sauce and pork come together for an unmatched flavor, truly one of Chiba's gourmet treats.
With the shop's long hours, it is best to try to avoid the lunch rush. We recommend enjoying the day traveling about and then stopping in for dinner.
Umenoya
401 Takeoka, Futtsu, Chiba
The shop is a 17 mins drive from Mother Farm. Our previously recommend fried mackerel shop is also nearby!