At Mother Farm's tomato picking, you can choose from 5 varieties of mini tomatoes including Aiko, Yellow Aiko, Cindy Sweet, Tuscan Violet, and Piccolo Canaria (orange tomato). There is a variety of shapes, sizes, and colors, and you can pick as many as you like.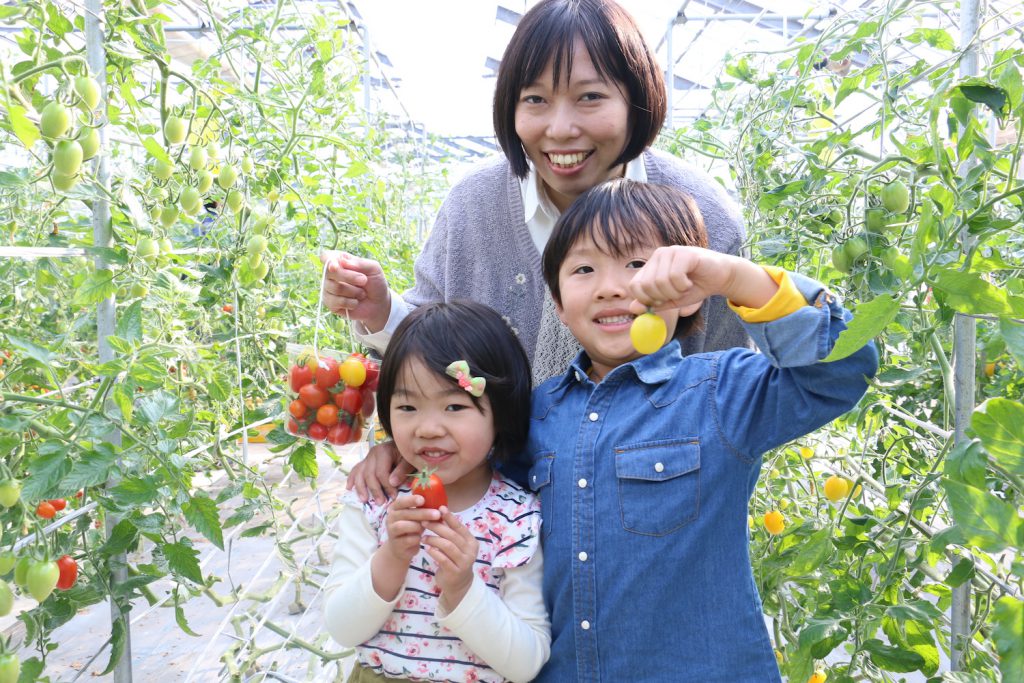 【Dates】 Mid December to Late May *Closed Wednesdays
【Time】 Weekends and Holidays 9:30~(From February 9:00~) Weekdays 13:00~14:00
【Place】 Fruit Farm (East)
【Fees】100 JPY per person and 150 JPY per 100g
(Ex: 300g of strawberries is 550 JPY)
*Event hours may changed based on crop conditions.
*First come basis/ Will close based on field conditions.
*Not all you can eat.